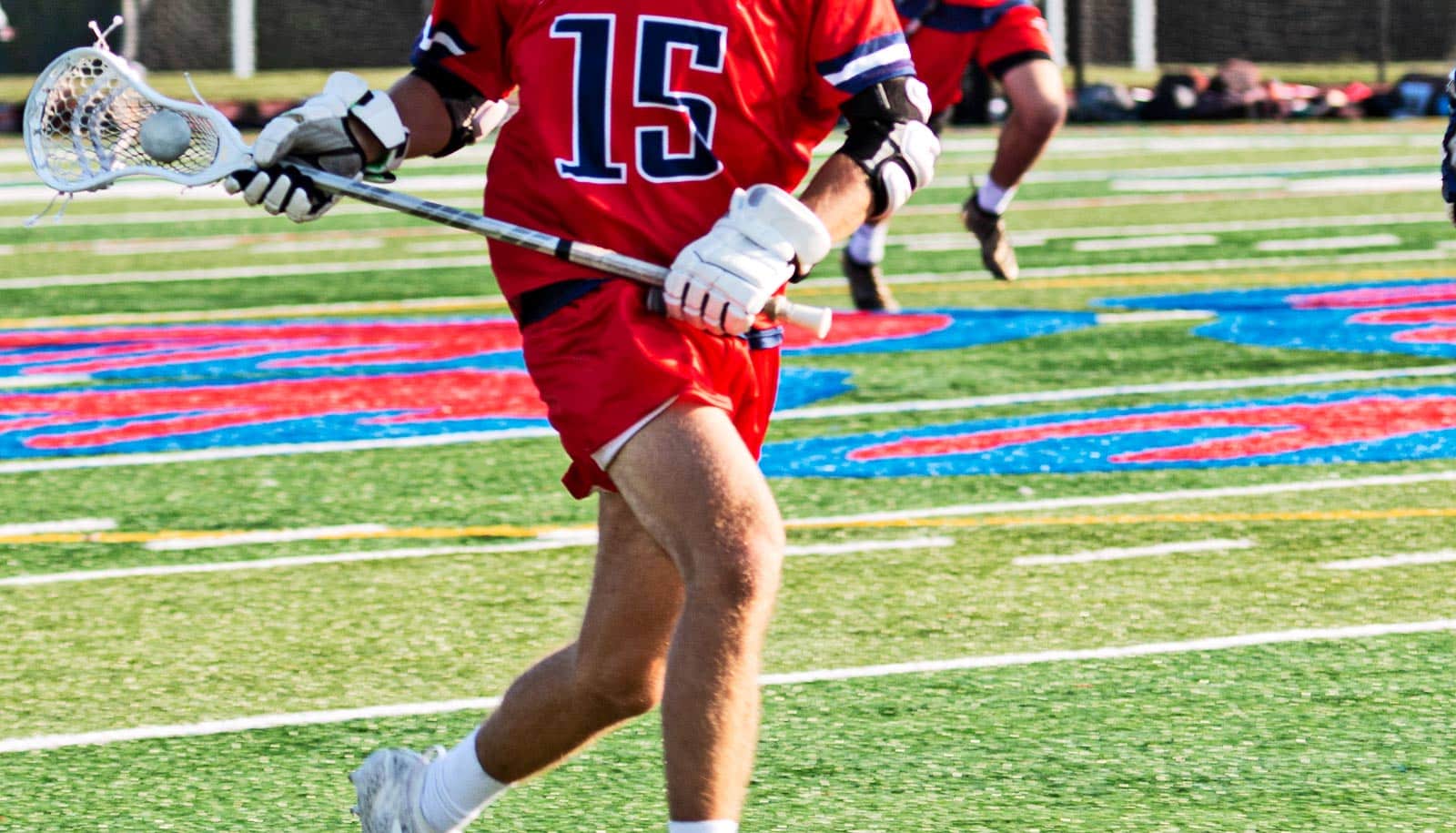 High school students who play contact sports are about 50% more likely to misuse prescription stimulants in the first decade after graduation than those who don't, a new study finds.
Overall, 12th graders who participate in sports, whether contact or non-contact, are more likely than non-athletes to misuse prescription stimulants in young adulthood. High, says lead author Philip Veliz, associate research professor at the University of Michigan School of Nursing.
In contrast, older adults who participate in non-contact sports are more likely than non-athletes to misuse stimulants, but less likely to misuse prescription opioids in the next decade.
This is the first national study to assess how participation in high school sports is associated with prescription drug abuse among 17-18 to 27-28 year olds. The researchers collected data from 4,772 of her 12th graders between 2006 and 2017 and followed them up for 10 years.
Veliz and colleagues have studied contact sports (soccer, ice hockey, lacrosse, wrestling), contact sports (baseball, basketball, field hockey, soccer), and non-contact sports (cross-country, gymnastics, swimming, tennis, track). , volleyball, weightlifting).
Other important findings:
About 31% of all high school students said they abused prescription drugs at least once when they were 17-18 years old.
Regarding contact sports participation, the rate of prescribed stimulant abuse in the past year was 11% among 12th graders and increased to about 18% by 21-22 years.
"Prescription opioid misuse was higher among respondents who participated in contact sports during grade 12. There was no connection," says Veliz.
Surprisingly, prescription opioid abuse among adolescents and young adults decreased during the study period due to reduced opioid availability and increased awareness of the risks of opioid misuse during this period. should be noted.
Prescription abuse of both opioids and stimulants has declined significantly among adolescents since 2010, says Veliz.
"However, this study found that some types of former high school athletes are at increased risk of misusing these substances, starting in early adulthood (between the ages of 19 and 21)." he says.
Veliz was surprised that adolescents who played non-contact sports were more likely to initiate stimulant abuse in young adulthood than those who did not. It can create an aversion to culture and physical harm, but that doesn't mean participants don't value competitiveness, he says.
Studies have shown that non-contact sports participants perform better academically and may view sports as resume makers in the admissions process. Additionally, stimulant drugs may appeal to this subgroup, as young adults typically misuse stimulant drugs because they typically mistakenly believe that they improve academic performance.
"The findings strengthen screening for adolescents, as nearly one in three high school students are involved in prescription drug abuse," said senior author, Drug, Alcohol, Smoking, and Sean Esteban McCabe, director of DASH, a research center for health, said.
"The increase in prescription stimulant abuse after high school, especially among athletes, warrants continued surveillance in young adulthood."
the study is American Journal of Epidemiology.
Veliz said his next series of studies will focus on the relationship between sports participation and stimulant misuse in adolescents being treated for ADHD.
Source: University of Michigan