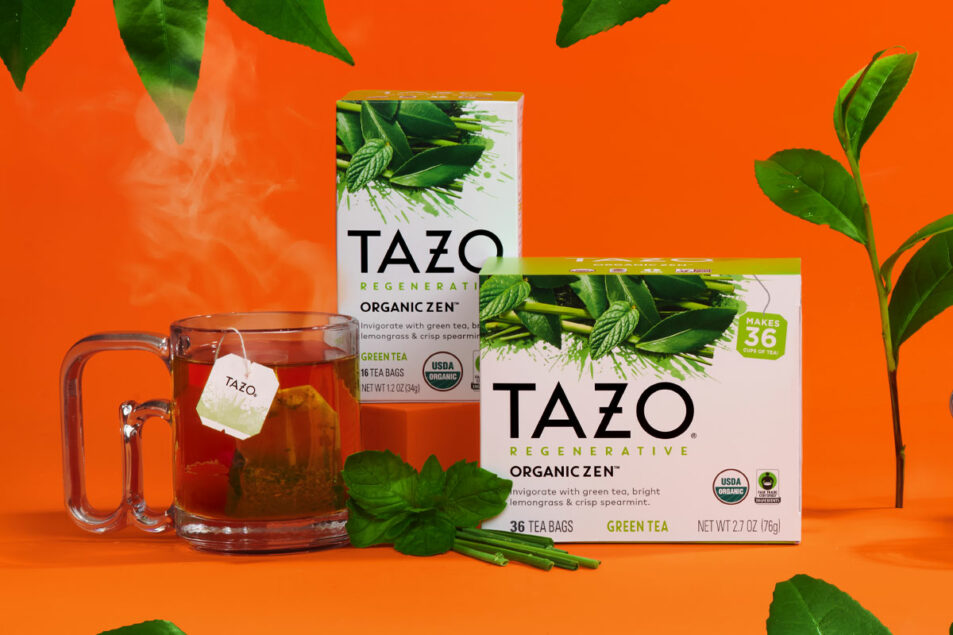 Englewood Cliffs, New Jersey. — Ekaterra has a multi-year plan for the Tazo brand. This shifts our tea portfolio to a renewable, organic approach. This initiative will take a closer look at how Tazo sources its ingredients and packaging, and how the company treats farmers and workers along his chain of supply for the brand.
As part of the first steps of the plan, Ekatella said it will introduce four of Tazo's original best-selling blends: Zen, Awake English Breakfast, Chai and Darjeeling. The new Regenerative brand blends are USDA Certified Organic, made with Fair Trade USA Certified ingredients, made with Rainforest Alliance Certified Black Teas, and made with ingredients grown in verified regenerative organic farming. It has been recalibrated to ensure that
"Tazo has always been a brand that challenges the status quo, and this regenerative organic transition is no exception," said Laraine Miller, President of Ekaterra Americas. "For too long 'business as usual' has been killing our planet. It is time to overhaul the means of production."
Ekaterra said Fair Trade USA certification is a special focus of the Tazo Regenerative brand. The certification gives consumers peace of mind that Tazo is doing its part to protect the environment and helps ensure that farmers and workers are treated fairly and receive fair wages. she says ekaterra.
Founder and CEO Paul Rice said: of Fair Trade USA. "Fair trade helps ensure responsible practices and safe and healthy working conditions on the farms where Tazo products are grown. Such as community development funds that address local needs."
Specific goals ekaterra has identified for its Tazo brand include ensuring that priority ingredients (e.g. wood fiber, sugar, tea) are sourced from suppliers that have eliminated deforestation from their supply chain by 2023. and Tazo has set a goal of 100 by 2025. % Reusable, recyclable or compostable packaging.
By 2026, the brand has set several goals. This includes making 100% of our packaging from recycled content or sustainably sourced renewable materials, reducing Tazo's use of packaging materials by 30%, achieving a carbon neutral operation, and supporting science. This includes walking the path of Based on net zero emissions.
Longer term, Ekaterra said it aims to ensure that by 2029 the tea and primary ingredients that make up at least 80% of Tazo's raw material volume meet the brand's regenerative farming standards. Scope 1, 2 and 3 greenhouse gas emissions compared to the 2020 base year.
Ekaterra also said it pledged to donate at least 1% of sales from Tazo each year to mission-aligned organizations.
Private Equity Company CVC Capital PartnersAcquired EkateraAcquired in July from Unilever PLC for approximately $4.7 billion. In addition to Tazo, the Ekatera business includes brands such as Lipton, Pucca and T2.
.