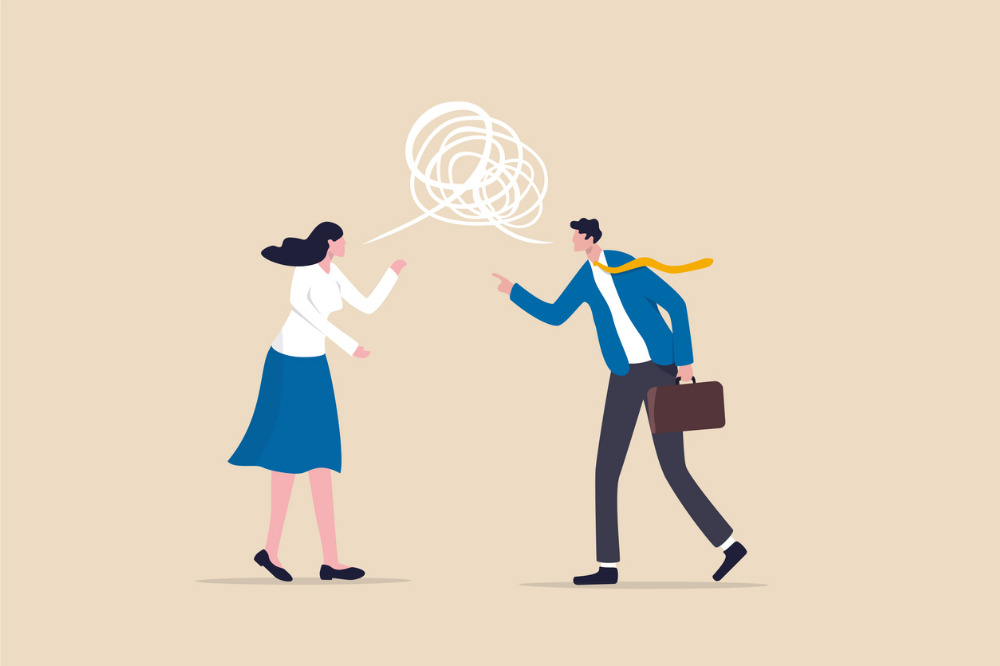 The criticism continued even after State Farm cut ties with the project in May under pressure.
The end of the collaboration was welcomed by Florida Governor Ron De Santis and Arkansas Senator Tom Cotton. Bloomberg reported.
But it drew outrage from the Illinois legislature's LGBTQ caucus, which in a statement labeled the state farm's actions as "directly inconsistent with the government." [the insurer's] intended value. "
Also, the co-chair of Link USA, a group of LGBTQ+ insurance employees, accused the company of "putting profit before people and leaning into baseless fear."
read more: Insurers risk putting 'profit over people' on LGBTQ+ issues
Nor was it enough of a move to end the viral campaign against it. Consumers' Research, which also targets Blackrock and American Express, continues to push its "creepy neighbor" campaign.
State farms aren't the only ones dealing with pressure from all sides. U.S. businesses struggle to keep consumers and other stakeholders at ease and balance.
Company stakeholders are not limited to the board of directors, investors, staff and customers. It also includes non-governmental organizations and activists, litigants, vendors, creditors and regulators. Each may have a very different view of each other.
Disagreements may have always existed, but since the advent of social media, companies have struggled to keep their notoriety out of the limelight. Social media has also spurred campaign tactics and mass sharing in clicks. On the other hand, in recent years, the United States has experienced a pandemic, the rapid acceleration of Black Lives Matter, the MeToo movement, LGBTQI+ developments, and rising awareness such as Florida's "Don't Say Gay" bill and the Roe v Wade decision. from.
"I think three years is a big enough crisis," said Nir Kossovsky, CEO of Steel City Re, a Pittsburgh-based parametric ESG and reputation insurance provider.
Progressive's Tricia Griffiths refuted claims of employment practices a bit "woke up" from a shareholder quarrel with an insurance industry leader, while in the UK Aviva CEO Amanda Blanc said who was "trousers ' should be worn. The social media storm that saw Allstate find the insurance industry struggling to balance visibility and progress with the ever-present risk of cultural and political divisions.
read more: CEO steps in as Progressive denounces 'woke up' hiring practices
Another issue that has plagued businesses in the commercial space is the growing concern about ESG "E" and climate change. Anti-fossil fuel underwriting activists have become a common sight at insurance headquarters and annual meetings around the world. Activist investors such as Green Century Capital Management and As You Sow are also calling for environment-inspired change.
read more: Lloyd's Urges Members to Attend Annual Meeting Online Amid Risk of Protests
Large companies across the country must weather a wave of turbulence that appears to be delivering on their DE&I and ESG commitments and acting in line with their declared values. On the other hand, it has to satisfy a large number of stakeholders (large companies) and keep the money flowing.
According to a 2018 report published in the Harvard Law School Forum on Corporate Governance, "Increasingly, companies are being asked to actively or unwillingly participate in a variety of social and political controversies."
Institutional investors and other stakeholders may be "nostalgic" for consumer-led activism, but they "are asking companies to take public stances on a range of topics, including: It may even include things that have nothing to do with the corporate objectives of the targeted company." the report said.
It also turns out that trying to stay "neutral" doesn't always yield results.
Delta Air Lines lost $38 million in tax relief after ending travel discounts for National Rifle Association members attending an annual conference of gun advocacy groups amid "fierce political backlash" from Georgia.
So how can insurers, and more generally large corporations, survive this reputational minefield? There are no easy answers, according to Kossowski. The impact may not always be captured in earnings, and it may take time for the financial impact to materialize. However, the key factor is planning and preparation.
read more: Why is corporate reputational damage on the rise?
Kossovsky said: , and therefore less likely to cause second guessing by investors?"
Steel City Re refers to controversial issues such as Roe v Wade as "jack-in-the-box issues". According to Kossovsky, this is because they "surprise you and most people jump when the damn thing pops up."
When the Supreme Court overturned Roe v Wade in June, raising concerns over the banning of abortion in some states, some carriers and intermediaries began charging for travel expenses to access medical services. Assured staff that they would expand their benefits plan to cover. Others were quiet.
It remains to be seen how Roe v Wade's approach will ultimately affect insurance companies, but one company that has confirmed the change, DICK'S Sporting Goods, is facing legal troubles over special travel benefits. Confronting. Retailers are used to taking a stand. The 2018 decision to exit the gun business and the bad publicity that came with it cost the company "about $2.5 billion," then-CEO Ed Stack said. business insider.
read more: Roe v. Wade raises concerns about equality of profits
According to Kossovsky, reputational risk around the polarization of ESG topics requires "company-wide coordination and focus."
"What a company should do is have a senior management body that keeps the board informed and informed so it stays aware of what its stakeholders expect. It's about establishing a permanent process," Kossowski said.
Deploying this will act as a 'defensive tool' against both potential litigants and the 'public opinion court,'" Kossowski said.
"Companies that can demonstrate a continuous process that is reliable and repeatable can defend their decisions because they are not accused of being capricious and arbitrary," Kossowski said.
Kossowski said this has value under Delaware law.
As recently as "a few years ago," Steel City Re recommended that organizations should not take positions on either/or issues. "empty or half full" question.
"we [used to say]there is a way to frame the question that claims the glass is twice as large as it needs to be, and taking that position allows both sides to find an answer," he said. It's become very difficult to say that the glass is twice as large as it should be if the parties are expecting a clear position."
According to Kossowski, the only way to respond to that pressure is "through a thoughtful and loyal process" – ideally, according to Kossowski, "verified by insurance."
.