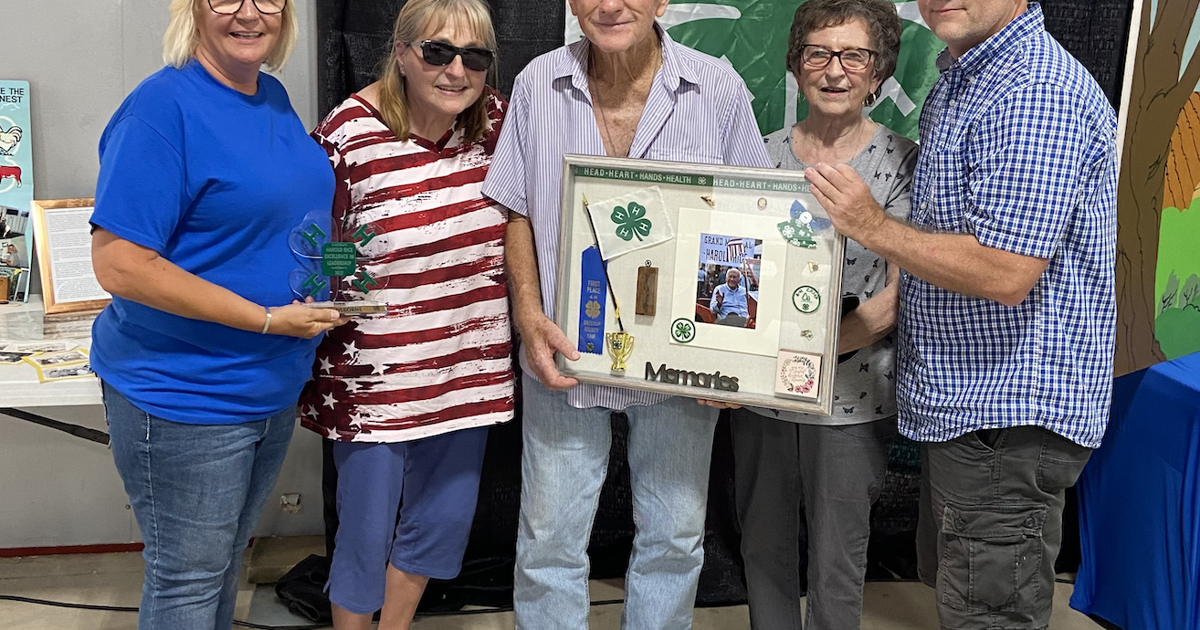 green up Appalachia in general, and Greenup County in particular, has a rich history tied to its soil.
For generations, the family has farmed, plowing fertile land among the hills and along streams and rivers, raising all kinds of animals from chickens to beef cattle. The knowledge of how to do this, how to perpetuate local independence and self-sufficiency, was passed down from generation to generation and built season after season.
But often there have been interruptions, transitions from farms to factories or other occupations, and that knowledge may not have been used or, worse, forgotten. Not always.
Thanks to the efforts of people like Harold Rice, at least the seeds of dreams of co-ops and barns, fields of corn and colorful vegetables are preserved and will one day take root for future generations. During his decades at 4H, Rice helped teach generations of children how to sew, cook and take care of their health. community they felt.
In short, Rice helped children learn to be better people.
"I really liked this guy," said local outdoor personality Tom Clay.
Clay attended Rice's Celebration of Life at the Greenup County Fairgrounds on Saturday.
"In the old days, Ms. Rice used to come to school," said Clay. That was long before the elementary school consolidation, he said, and Rice spent a good deal of time going to each school and discussing the 4H. Clay said Rice would visit each school and restart the cycle.
"Our parents grew up on a farm," Clay said. "But when I grew up, we lived in a big city on the South Shore and didn't have a garden. Mr. Rice was the one who actually showed us that corn fell to the ground." You didn't want to plant it too deep, so you only covered it by about an inch or an inch and a half.
"And on special occasions he might bring a piglet or something," Clay said, recalling when he looked forward to Rice's visits in the 1960s. To attend the county fair every year. "
Clay said he wanted to see "School Day" at the County Fair, as he remembered from his childhood.
"Harold Rice was the one who taught us to love this thing and we haven't forgotten it."
Clay was grateful to have been able to talk to Rice for about 15 minutes shortly before he passed away, telling him how much he meant to a little fourth grader at McKell Elementary School many years ago. He said he was grateful that he was able to do it.
Presley Grubb, now Greenup County 4H agent, said many people want to pay tribute to a man who has done so much for the county in the decades since Rice's death. He said he noticed
"Everyone wanted to honor all that he had done for the community," Grubb said. We have come together with a shared interest in remembering all that we have done and the contributions he has made to all the organizations for which he has served."
Grubb said the committee is made up of many representatives from these organizations and other representatives of the community.
Board members include Lisa and Terry Osborne from the Farm Bureau. Linda Hieneman, George Hieneman, Anne Stephens and her summer intern gather with Gabe Potter at the Extension Office. Winnie Thacker, Jennifer Smith, Blaine Roberts.
"We all came together with the same goal of honoring him," Grubb said. "And today we will be deploying a donation in his honor."
Grab said the goal, once funds are well raised, is to donate, whether it's camping, competing at state fairs, or other events where attendance can be a financial burden. Interest from Money is to pay for student leadership opportunities.To them.
"If there is a financial strain, the committee can use donations to support student competition that might otherwise not be possible."
Anyone interested can donate to the fund through the link (tristatefoundation.org) or mail it to the Foundation for the Tri-State PO Box 2096 Ashland, Ky 41105 Memo: Harold Rice Memorial Endowment, Grub said. You can donate directly to the extended office.
(606) 326-2655 |
cromans@dailyindependent.com
.