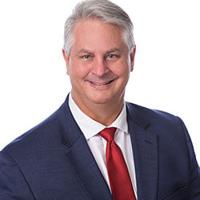 DUNEDIN — All four candidates who qualified to run for City Council seats in the November 8 election have a history of providing community service.
Jeff Gow, Jeff Miller, Robert Walker, Stephanie Joines. Qualifying ended at noon on August 1st.
sheet 2
Real estate agent Stephanie Joines, 55, is at odds with Robert Walker, 61, a veteran of the U.S. Navy and the Naval Reserve. Current Commissioner Deborah Caines cannot seek re-election due to her term limit.
Joines has served in several organizations, including serving on the board of the Downtown Merchants Association. She is also the director of her Pinellas Realtor Organization.
Joines was Vice-Chair of the Dunedin Council of Organizations and President of Visit Dunedin. If she wins, she believes such experiences will be valuable to her.
By running for public office, she said, "Maybe I can make a bigger difference.
Her top priority as a candidate addresses the issue of affordable employee housing, and she says she has friends who own or work at local hospitality establishments. "And their employees can't afford to live here," said Joines, who is single.
Millions of dollars have been set aside from Penny for Pinellas taxes for issues like this, but "most of them went to Southern counties," she said.
He moved to Dunedin because he likes "the city's funky, trendy vibe" and its eclectic artistic side.
"And we want to make sure we keep that up with our new developments. I understand that if you're not growing, you're dying," Joines said.
Walker, 61, is married and has two children. He has achieved the rank of Commander and has held numerous leadership positions on nuclear submarines and carrier strike force platforms deployed around the world in support of national security objectives.
Based on his experience with the Department of Defense and the Navy, Walker "will ensure the safety of the population, be a very good steward, fire and rescue, and make the right decisions to ensure commitment to Pinellas. We are in a very unique position." With the sheriff and everything else intact, the relationship remains strong. "
His involvement in the community includes liaison with the Community Service Coordinator for the Dunedin Boat Club and the Dunedin North Rotary Club. He is a life member of his VFW and serves as a liaison for the Post 2550 community. Walker is the captain of the Caladesi Connection Ferry and works with the agency to advocate for safe boating practices. Walker is a patron of the Dunedin fine arts and a member of the Stirling Society.
A San Diego Humane Society volunteer and contributor, Walker is an American Red Cross Real Hero Award winner for animal rescue.
"The reason I am running for office is first and foremost the opportunity to be involved at various levels in the running of the Dunedin City Council and City Government," said Walker.
He said there are key aspects of city government that need to change from the perspective he brings.
"I think we need to be more conservative and responsible in terms of how it's done when it comes to managing the city's finances, and that's what matters most," Walker said.
Walker said leaders need to be held accountable.
"I don't think there is a necessary measure of accountability," Walker said. "There's nothing nefarious I'm referring to. I think it's just a basic philosophy."
seat 4
60-year-old Jeff Gow, who is nearing the end of his first term as mayor, is at odds with 50-year-old Jeff Miller, who owns an insurance agency and property management company in Dunedin.
Married with two children, Mr. Gow has more than 20 years of experience in the financial services industry, including being CEO of Marion County Credit Union.
"I love my job and I love my community, so I run," he said.
Mr Gou said Dunedin is "a very community-driven city".
When asked what he finds most satisfying about being a commissioner, he said: He said, referring to the Gladys Douglas Reserve and the Jerry Lake property.
"It was a public-private partnership between the city and residents," he said. Counties and nonprofits also participated. "So it was just a real community effort to do that. To me, that's what the government is for. It excites me," Gou said.
Gow is an officer of the Pinellas Suncoast Transit Authority. He was a long-time volunteer on the Dunedin Scottish Arts Foundation Board and was Director of the Scottish Athletics.
The Dunedin native has also been involved in several school organizations and was coach, treasurer and president of Dunedin Sterling Football Club while his two daughters played football.
"As my children grew up in this community, it was in my DNA to get involved and give back.
Gou said the city should focus on affordable housing, build roads for all forms of transportation, and support small businesses. He also advocates for Dunedin to be a destination for arts, historic preservation and clean energy.
Miller, who is married with two children, said he was taught to give back as a child and the reason he entered the insurance industry was to give back and help the elderly.
"Now that my business is established, I think it's a good time for me to step up and pay up front for everything I've been given in this community. That's why we're here said Miller.
If elected, Miller said, "I want to bring a responsible and strong financial approach to Dunedin's decisions and how we spend our money. I am committed to economic development that is compatible with what Dunedin's culture and heritage is. and want to redevelop," said Miller.
He wants to work on several cost-cutting approaches for all decisions and projects involving Dunedin's finances.
"This economy isn't going to get better anytime soon, so we need to be proactive and start helping our residents now," Miller said.
"I also want transparency in the city government. I want people to feel like they are being listened to. I hope you understand that.
Miller is involved with the Dunedin Chamber of Commerce, Dunedin Merchants Associations, Friends of the Library, Friends of the Museum, and insurance industry organizations that give back to the community, as well as others. He is also an auxiliary member of VFW Post 2550.
"We believe we can make great plans, but great plans are only effective if we act on them," Miller said. "We have to stop talking and start. No,' he said.
.