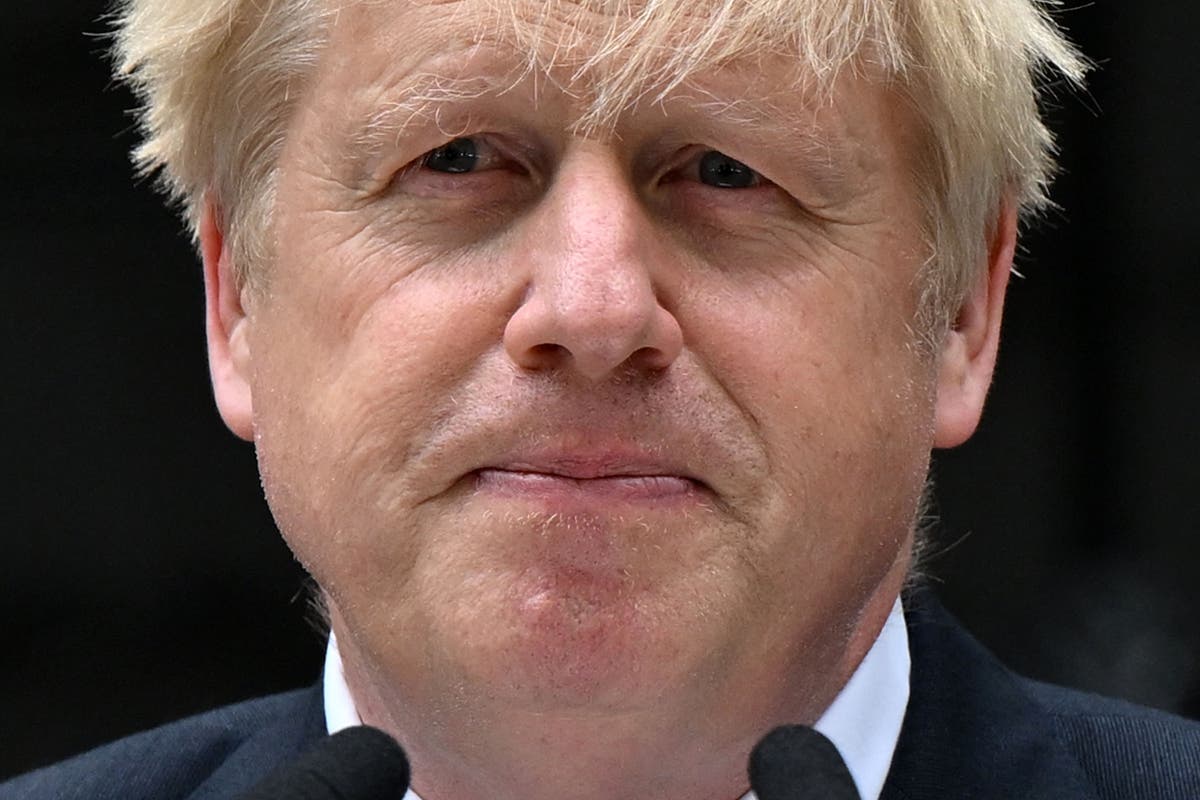 Boris Johnson is accused of letting down eager Britons by refusing to offer new help or even hold emergency meetings, thus ending the 'summer of drifting' and addressing the cost of living crisis There are growing calls for action to be taken.
Labour's failure to deal with soaring inflation after No 10 dismissed former prime minister Gordon Brown's demands for a recall of parliament and an emergency budget means the government has "lost control" of the economy. said to show
The chairman of the Confederation of British Industry (CBI) backed Mr Brown's call for immediate intervention and asked Mr Johnson to meet with his top Tory rivals Liz Truss and Rishi Sunak to discuss the potential for rising energy prices. I urged them to discuss possible support.
The Liberal Democrats have pressed the government to reverse a decision by regulator Ofgem to raise the cap on energy bills after analysts predicted household energy bills could reach £3,600 in October. rice field.
Scottish Prime Minister Nicola Sturgeon has also asked the Prime Minister to discuss possible actions with the leaders of the devolved government this week. The SNP leader said the economy was "deteriorating rapidly" and many people across the UK "cannot afford to wait until September for further action".
Come as Senator Tory said Independent Sunak and Truss would have to announce additional support for the energy bill in September, regardless of campaign promises to succeed Johnson in 10th place within four weeks.
CBI Executive Director Tony Dunker said that with the imminent crisis so imminent, Mr Johnson will seek additional support for consumers and businesses on the energy bill before the price cap is announced on August 26. He said it meant that "both leadership candidates must be brought together" now to agree on an agreement.
The business chief warned against a "drift summer" and argued it was essential to provide reassurance that "people will be greatly supported, not wait until after September 5th."
But the prime minister's office rejected the idea of ​​the three main Tories meeting. No 10 also dismissed Brown's call for regular Cobra meetings and an emergency budget to avert a "humanitarian crisis" this winter.
Johnson's official spokesman argued that his involvement in a "significant fiscal action" would be breaking convention, and would decide what action is needed or what action is needed. It is up to the future prime minister to decide what to do, he argued.
Shadow Prime Minister Labor Rachel Reeves said:
"An economic crisis like this requires strong leadership and urgent action. But instead, the Conservatives have lost control and are stuck with two recurring candidates who can only offer the same thing."
In a letter sent on Monday, SNP leader Sturgeon said many of the "government levers" needed to tackle the issue remained reserved for Westminster, citing a meeting between UK government leaders. urged the prime minister to move the proposed meeting from September to this week. .
Liberal Democrat leader Sir Ed Davey said Mr Truss or Mr Sunak should agree to cancel the £1,400 energy price cap increase due to come into force in October, saying the government " It claimed it could absorb £36bn of costs as part of its energy furlough plan. .
"This is an emergency and the government must step in now to save families and pensioners £1,400 by canceling the energy rate hikes planned for October this year. ' he said.
The Liberal Democrats said families and pensioners "cannot afford to wait any longer" and supported Brown's call for parliament to be called so that the "emergency aid" could be passed and implemented as soon as possible.
The party's Treasury spokesman, Christine Jardine, said: Independent: "Johnson sat on his hands while Johnson and Truss let the country down with terrible leadership."
Brown blamed a "blank" at the top of the government, pointing to a study that showed about 35 million people were at risk of fuel shortages in October. Former Labor leader he told ITV. good morning england: "It's not just them sleeping behind the wheel. No one is behind the wheel at the moment."
Sunak meanwhile piggybacked on Truss's refusal of a "subsidy" for living expenses, arguing on Monday that her promise of an immediate tax cut would not "friend" low-income families.
Truss pledged to immediately eliminate the bill's environmental tax and reverse the National Insurance (NI) increase. But the former prime minister's team said the NI cut was worth only £59 for those eligible for the National Living Wage.
Speaking on a campaign visit to Carlisle, Snack told reporters he would act "boldly" with additional support. "Liz Truss said she didn't think she needed any more direct help, which I don't think is right."
Former Minister David Davis, a patron of Snacks, said: Independent: "It's important to get additional support before the October bill. Quick action will be required, regardless of who is elected."
A senior person added: [than tax cuts] make it bearable. Some people get tax cuts and others suffer is not the way to unify the country. "
Tory MP Nigel Mills, who is unsure of which candidate to support, believes the incoming prime minister "will want to reveal a cost of living package very quickly", and has said he would like to ease energy bills. said more payments were inevitable.
Amber Valley MEPs suggested that whoever wins could either increase the existing £650 lump sum payment to benefit claimants or increase winter fuel payments to pensioners.
Carlisle Tory MP John Stephenson added: They have to do more to help. "
But even though Brandon Lewis, a major Truss ally, insisted his preferred candidate would consider "more things" she could do to help, those include new cost of living payments. He refused to repeat whether
Asked 9 times on BBC Radio 4 today Asked whether Truss would consider paying additional aid, the former Northern Ireland minister said: "It will be a pre-determination of the budget we don't have yet."
That's after campaigners warned the country was facing "cold and hungry" winters and levels of poverty not seen in decades. Ms. Truss' recent comments about not wanting to provide any more "materials" were deemed "offensive" by the Child Poverty Action Group (CPAG).
Sarah Ogilvy, CPAG's head of policy, said, "It's pretty insulting to use the word handout when people are frankly seeking help to navigate their unprecedented cost of living crisis. "The government has been slow to respond. The support provided so far is not enough."
Age UK says low-income seniors are facing an "increasingly frightening" situation as energy bills continue to rise.
Age UK director Caroline Abraham said: 'Older people and those on lower incomes will need more financial support…with these constant price increases, it's been given just months ago. This is because the additional support we received is rapidly disappearing."