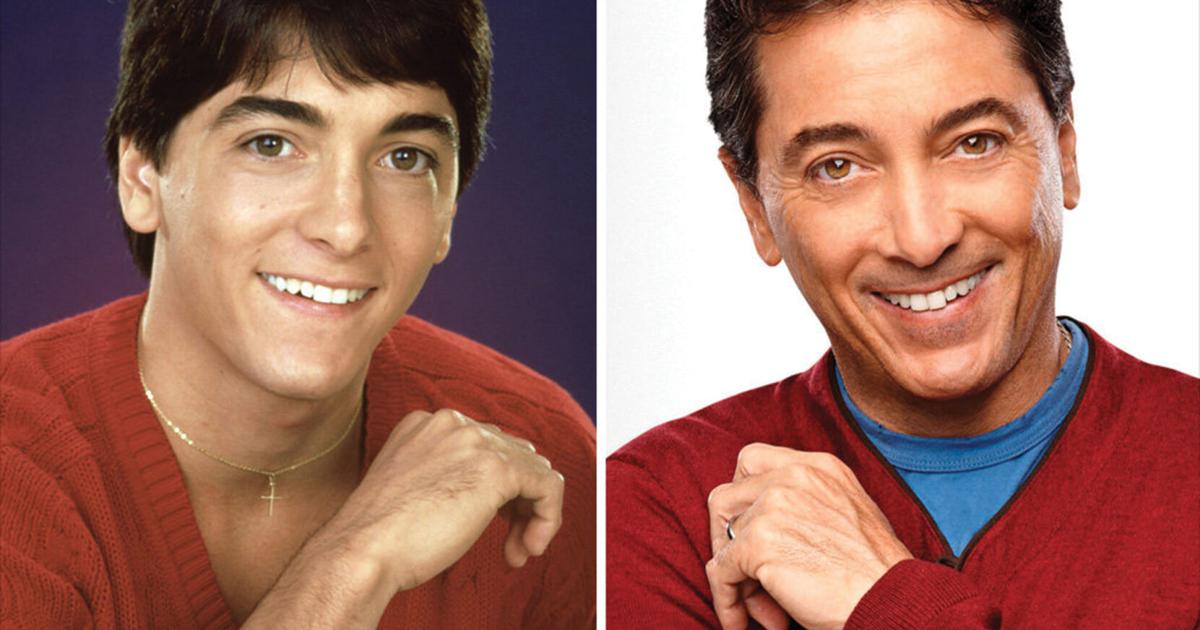 Hollywood actor, screenwriter, producer and director Scott Baio will be in Branson later this month to present his solo exhibition, How Did I Get Here? at the Nashville Roadhouse Theater.
Best known for his roles as Chachi Arcola in "Happy Days" and Charles in "Charles in Change," Baio will take the stage on Friday and Saturday, August 26 and 27 at 8pm.
Baio, who has also appeared in award-winning series such as "Diagnosis Murder" and "Arrested Development," said the show will engage viewers throughout his 50-year career in the entertainment industry.
"This is the story of my life and career told through photos, videos, stories and storytelling," said Baio. "Finally, I do Q&A for as long as people want. I'll answer any questions. That's basically it. It's all kinds of self-deprecating humor and fun."
Baio shared why he came out and doing these shows is actually more important to him than what he does during the shows.
"It's really a thank you to the people who have watched me and supported my career in show business for nearly 50 years. It was 2016 and it was a sitcom that ran for three years on Nick at Night," Baio said. "I'm very lucky and blessed with people who want to see my work, because if people don't see your stuff, you're nowhere. I will."
Baio said the inspiration for his one-man work came as a result of meeting and greeting fans several years ago.
"I did an autograph session a few years ago, but I hadn't signed autographs in a long time, like 40 years. It was always shocking to see so many people wanting to see me. The questions they had." and the stories they wanted to share with me. I just wanted to do something to repay them."
With destinations in states like Florida, New Jersey and Idaho, and cities like Las Vegas and Brooklyn on his list of tour stops, Bio says his wife should be grateful that Branson was added to the list. I shared that
"I said, 'Where do you enjoy going?' My wife said, 'There are a lot of theaters in Branson, Missouri.' I said, 'Yeah, let's go to Branson,' said Bio.
When choosing a location to perform the show, Baio explained that it was important to him that the location offered an intimate and personal environment to connect with fans.
"Only small venues across the country. That's what I wanted to do," Baio said. "We try to keep it up to 300 people, but above that it's a different kind of show. Whether it's 300 people or 250 people, it's very intimate and very fun and really interacting with people." I can answer almost everyone's questions, I can meet and greet and everything else."
Baio said he's been having a great time since starting the tour with a one-man show.
"I was talking to a friend who does stuff virtually. He said, 'Why aren't you doing this virtually?' I went and thought it sounded pretty good. Then I went, "No, that's BS. I don't want to be on screen." I want to talk to people," said Baio. "I'm not blowing my own horn and there's no more ego in this business or in life. After some years you're just a normal shrub. The Q&A back and forth was really great." That's my favorite part of the show."
When visiting fans during and after the show, Baio said he remains perplexed by some things people remember from his career.
"The most amazing thing, Tim said, is the loyalty of the people who have seen so much of what I have done. There will be," said Baio. "I have to tell you, it's the little things that floor me. Words can't describe how heartfelt and how emotional it is."
Baio concluded by inviting him to come to Branson's Nashville Roadhouse Theater to reflect on his career and share some memories.
"I have some really fun Hollywood backstory and stories that no one else knows. "It's all woven between the story of how we got here and the story of how it all happened. Trust me, this is no imaginative ego-journey." Instead, it's just fun and I want people to ride with me."
For additional information or to reserve tickets for the show, please call the Box Office at 417-320-3418 or visit nashvilleroadhouse.com.
.