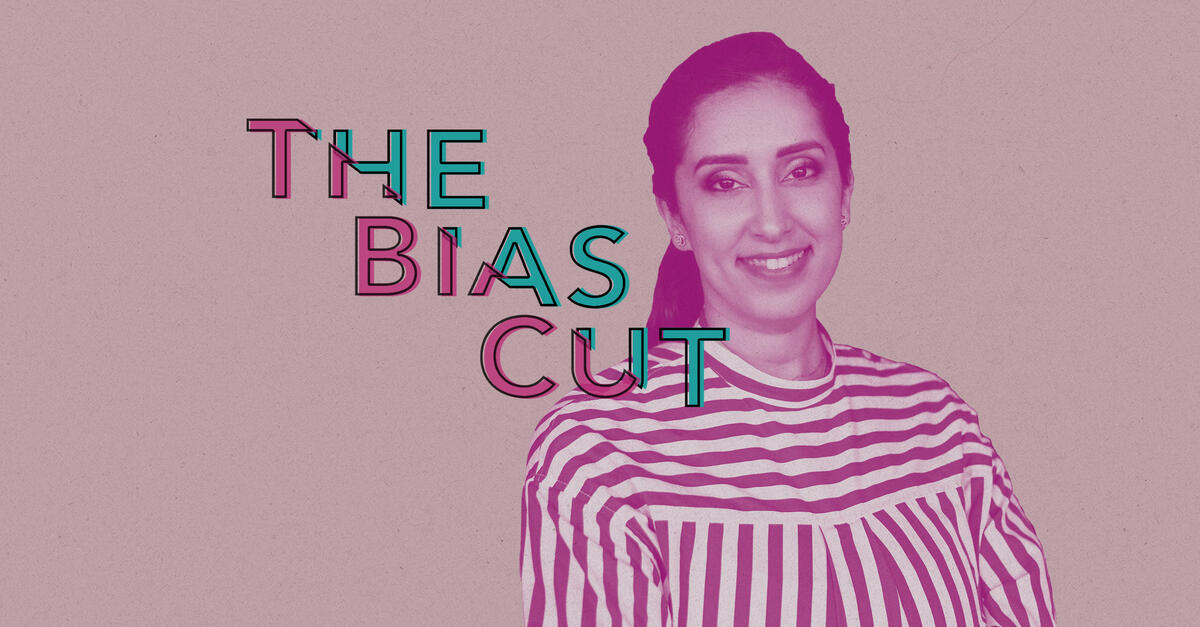 LeanIn.org and McKinsey & Co. According to the 2021 Women's Leadership Survey, women in the United States make up 41% of corporate managerial positions, and women continue to be underestimated when it comes to board positions and CEO roles. They also face gender stigma, harassment, and opposition to their management style.
Here's how one of MIT Sloan's graduates pushed these statistics back and used what they learned in the process to help the people behind them.
Perihan Abouzeid, MBA '15, Serial Entrepreneur, Founder of Nursing Pod Startup PeriCare
How is your working life as a woman at work different from what you imagined when you started your career?
When I first started, I didn't really think about what it would be like to be a woman at work. I am familiar with it today. Throughout my career, especially in the corporate world, I have been in good and bad situations to select me as a woman. I've won awards for being a female entrepreneur and spoke at major events, but I've often been asked the wrong questions by investors and employers — are you married? Is it okay to work for a long time? — And he even said he would quit his job as soon as I became a mother.
As I progressed through my career, I realized that my responsibilities went beyond my job role. As a professional woman, I give positive examples of leadership and change by changing stories about values ​​such as work-life balance and self-assertion (often referred to as aggression when coming from women). Is responsible for. I also realized that as a mother, I have a responsibility to educate my colleagues and leaders about a mother-friendly work environment, such as taking a break with a pump.
Who was your ally or mentor when you navigated your career? Why did that person stand out, and how did they specifically help you reach the next level of professional development?
My dad became an orphan at the age of four and had to support himself. He has never grown up and heard his father say something impossible. In fact, his vision for our future could seem almost unrealistic until it came to fruition.
My twin brother, Safe, has always been my greatest ally and source of motivation. When I was a twin, I was always compared by people (who is smart, who is good at school, who is good at sports, etc.). Fortunately, we had different dreams and parents, emphasizing how each of us stands out on our own. As we grew up, we became friends with each other. We shared dreams, challenges, advice and lifted each other when we were down. There is no single professional decision made by either of us without consulting the other.
My beloved husband, Caled, has become my backbone. Constant advice on how he actively participates in the responsibilities of our home, raises his daughter, and navigates corporate politics (he is much better than me) Without), my professional career would have gone in another direction. I honestly believe that without all three of these men I wouldn't be in place today.
Can you give us an example of how long you have experienced or witnessed gender bias? How did it affect you?How did it affect your work???
I can think a lot. When I was the only female director of a team of nine senior management, I realized I was pregnant. My doctor did not allow me to travel the entire first semester because I was on a business trip and was at high risk of becoming pregnant. I was told that because of COVID, everyone was working from home, but because they weren't in the office, they couldn't influence their decisions or talk to their colleagues. It was an "invisible, out-of-heart" argument that I felt was quite unfair and wrong...
Before you get pregnant or become a mother, sell yourself whether you plan to get married soon (not engaged at the time) and how you see the balance of your entrepreneurial career. I was asked by a venture capitalist. As a married woman or mother. Such questions are never addressed to men in the workforce.
And just recently, I've been on the professional scene about why women like me with babies in their thirties can't get everything and inevitably have to sacrifice their "wisdom." A career I met a woman who felt obliged to share her "wisdom" with me. Such one-sided advice is never directed to men.
Certain industries are still male-dominated. Where can you see the progress of your own professional experience and how can you extend it throughout your industry?
I recently became a member of a community-based organization called Crunchmoms. Crunchmoms is a group of professional women who help each other with positive conversation, access to opportunities, and overall support. This allowed me to meet Sophie Smith, CEO of Nabta Health, who co-founded PeriCare. This is a new Femtech startup focused on building products that meet the unmet needs of working mothers, including state-of-the-art standalones. Nursing pod.
I also joined the Newchip Accelerator and started teaching women-led startups. My professional development not only grows in the role of my company and others, but also comes from consulting and advising other female leaders in the industry to bring the status quo together. I believe... And the more female leaders do that, the more likely it is that change will occur.
How do you support the women who come behind you?
One of the things I'm focusing on with the women on the team is to explain what I noticed early in my career. In short, being a professional woman carries more responsibilities than you need to do your job. I also teach the development of each interpersonal relationship, especially leadership and communication skills, and how to set unique goals for growth. Along with the female entrepreneurs I teach, I'm often the very goal of wanting to be a rich entrepreneur, whether they're paying their own budget when raising money for a startup. At any rate, you will find that you are leading them more confidently in their financial aspirations. I have found that women, especially influential entrepreneurs, are hesitant to have financial aspirations.
What are the most difficult lessons you have learned in your professional life? What unexpected growth have you achieved since then?
As an Arab, I grew up in a culture that values ​​relationships both inside and outside the workplace.I always expected to be friends with everyone I work with and thought of everyone as a family.. Trust is important when deciding who to hire and who to accept as an investor. It took me about 10 years to realize that the people I work with are not my family, but my sports team. I don't have to love or protect them, but if they fall, I should be ready to lift them. That way, we can all continue to work hard to win. We make stupid mistakes for our families, but team players only make wise choices to keep winning.
Read: Pave the way from PhD to Doctor of Medicine, Amazon Web Services Advisor