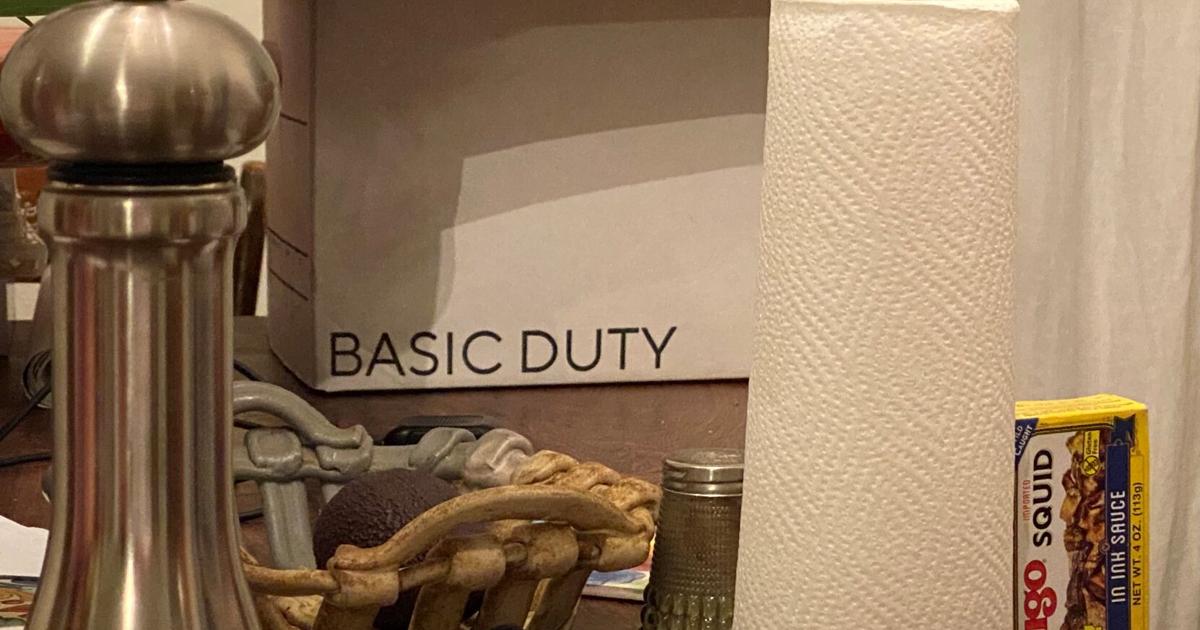 We are in a new home for 4 months. When I sat at a table with too much space and had dinner last week, I noticed a white bank box. It's been in the room all the time because I stopped looking at it, but I noticed something pretty monumental: "It's our last box."
Our house is not organized, but I was impressed by the depth of the last box. I noticed that there was a word "basic duty" on that side. From that word, I wondered, "What are our basic obligations?"
It is a problem to be interpreted in many ways. Broadly speaking, the big question is, "What are our basic obligations as human beings?"
I decided to raise the last box question to the wise and thoughtful people I know. Their answer gave me hope and comfort.
Baton Rouge lawyer Amos P. Davis said: "I think the basic duty is to leave a better place than you've found …. Since I was a kid, no matter what professional success I have, how to measure the value of my life I was basically wondering if I was a good father. Can I help my children grow up and lead a meaningful and purposeful life? "
I found a lot of lawyers on my list and decided to mix things up and call Claire Cook, the creative director of Lafayette's Basin Arts.
"What are our basic obligations as humans? To stay curious," she said. "Curious and kind. If you get to the most basic necessities, that's a problem."
I agreed to do so.
Then I called the young Ian Fall of New Orleans. At the age of 18, he is an old soul with a young body.
"It's weird you bring this out. I just finished Lolita last night and there was a quote about it, but that's not my idea," he said.
There was a long break.
"I'm trying to wonder if this makes sense for others and for myself, or if it's binary? What distinguishes humans from other animals is a sense of self and identity. This is the idea of ​​having it, "he said. "Fostering personality and a sense of purpose is one of the most basic things …. Fostering it and understanding what makes you unique is for you and others. It's the best gift you can give at the same time. "
Next, I called Matt Jones, a lawyer for Baton Rouge.
"At least, everyone can agree on the Latin word" prime non nocere. " There is no harm, "says Jones. "It's an introverted duty. It doesn't fully realize itself as a moral actor. The second part is to love and give others."
He explained that when you appear in someone's life, they should feel a little better. That doesn't mean you need to be outgoing.
"You can give people just by attending," he said.
Jones quotes from Matthew chapter 25 as follows:
"Basically, give more than you take. If we all do that, we're not just giving to your family, it's a world where we're a very good place," Jones said. Told. "Don't rush beyond that. It's very easy to be kind to people. Smile to people. Say" good morning. " "
Father Michael Bolderon, priest of St. Barnabas in Lafayette, sent me his answer by text message. He explained that the true answer of Christians is to live in the image of God and to remember that God has become human.
"The important thing is not to escape from this world, but to turn it into heaven," he writes. "Nearly 70% of what Jesus said was related to forgiveness — you wonder."
Next, I called my best friend Kathy Pratt Curtis, a roommate at a university in Mississippi. She has been a missionary in Africa for 12 years and she happens to be one of the smartest people around.
"That's a good question," she said. "I think our basic duty as human beings is to love well and help others during the journey. The part of the well we love is not always easy."
Next is Fran Farres, a lawyer living in Covington.
"My answer to that question is the golden rule," she said. "Life is short and there is little time to please the hearts of those who travel with us. Our basic duty is to please the hearts of those who travel with us."