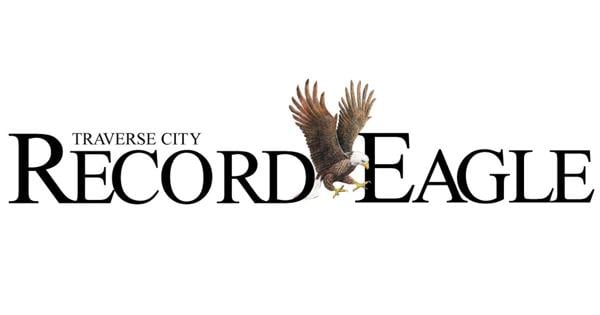 retirement
1a: Act of Retirement: Retired Status
1b: Withdrawal from position or occupation or withdrawal from active professional life
1c: Usual Retirement Age
—www.merriam-webster.com
TRAVERSE CITY — Even though it was his 80th birthday, Ernie Rokos was sitting at his desk at Max's Service.
It was Monday after all. And Monday meant work day, much like many of his 26-year Mondays spent at downtown businesses. To his right was a balloon commemorating the occasion.
Then came the traditional Texas sheet cake, prepared by office manager Sue Costello, with permission from Cathy, his wife of more than 50 years. It was a compliment from his younger brother who was working there.
George Rokos, 73, like his brothers, works the first three days of the week at the longtime appliance business in downtown Traverse City, which opened in September. 29, 1950, its only current location is 135 E. State St.
The Rokos brothers joined Max's Service on February 1, 1996. They were some of the employees who came in when Max's acquired Garthe's, another long-standing appliance company in Traverse City.
Despite being with Max's for 26 years, the brothers rank ninth in seniority.
Bill Hurley will be celebrating his 45th anniversary on September 26th at Max's Service. Hurley works full time at Max's, just as he did when he joined the company in 1977.
"We should both retire, but then what?" Harley, 77, joked to birthday congratulators as he checked the condition of his parts.
Ever since November 24, 1970, former owner Jim Owens, who's been working til the morning at Max's, this might know what the notion of no work means, but the idea is one of the businesses that chose to dismiss
Ernie Rokos, who started working at Garthe's after graduating from high school in 1959 and then moved back in with his brother and father, Erine Rokos, Sr. After graduating from college, he worked at DeWeese Hardware for more than 20 years, and he is now one of his longtime managers at TC Electronics Store.
Even Owens, who took over the company from his father-in-law Max Crandall, doesn't know how to leave the workplace. Jim Owens has been with the company for 51 years. His tenure date on the company ledger is November 24, 1970.
"I'm retired, but I don't like to retire," he said. "So I keep coming in because I like it."
It's the same sentiment that Ernie Locos Jr. and Hurley expressed as their reason for staying on the job.
"It's fun," Hurley said, noting that July 31 is their 57th wedding anniversary. It keeps my mind working. Now it's my body that keeps me out.
"I can," said the new eighties half-jokingly, half-seriously. "It makes me feel wanted. Plus, I don't have any meaningful hobbies."
all about family
While the Rokos brothers enjoy a real family experience at work, there's something about Max's that permeates.
"For me, it's like family," said Sue Costello, office manager who has been with Max's Service for 26 years. "We all care about each other so much. "
"It's great to work with these amazing people every day," said third-generation owner Jeff Owens. "I'm really lucky. We have a great group…a ​​great group."
Jeff Owens has worked for the company his grandfather started for 27 years. However, he said it was somewhat deceptive.
Jeff Owens said he actually started working at Max's as an eighth grader in 1986, well before the official seniority line on May 30, 1995. Jeff Owens said he remembers his father interviewing Harley in the living room in 1977 before Harley came on board.
"It was the only time we could get together," recalls Jim Owens. "He worked elsewhere until he decided to come with us."
Max's family atmosphere is especially evident in interactions during business hours.
His younger brother, George Locos, actually has a longer tenure in appliance games than Arnie.
"I had one job," he said. "Family, one wife.
"I've been pretty lucky," concludes George Rokos, ignoring a "one term in prison" comment by another longtime employee at the downtown Traverse City store.
Even a long-serving Harley isn't immune to jabs from his peers. While talking about working at Gertez before joining Max's, John King, an employee of 26 years, joked that he was fired from another business.
Hurley said joking keeps things bright at work.
"I really do," said Hurley. "You can tell them anything and they won't get mad. It's kind of fun to do that."
The atmosphere is also beneficial, especially since Max's employees are often talking to customers when problems arise. A leaking dishwasher or a washing machine broken in the middle of a pile of dirty clothes is usually not the time to joke.
"When you work with someone long enough, there's a lot of give and take," says Ernie Rokos. "It's not without its stressful times, but it helps you get through it. Every day, all the time, he can't do 100 percent business."
deceleration
Max's Service and its employees continue to thrive, but are also seeing headcount reductions.
Both Rokos brothers are at their desks on Mondays, Tuesdays, and Wednesdays.
Ernie Locos said he and his wife will also be heading to Alabama earlier this year after filling up the snowblower with gas.
"We have Mondays, hump days and Fridays," Arnie Locos said of his work week.
"I have four weekends," George Rokos said. "Enough time to get the housework done."
Jim Owens said he schedules his mornings for work and the afternoons to follow the rink. He added that the morning shift is a chance to work with his son in the office together.
Jim Owens said, "I do some things that need to be done every day. I work three or four hours and I go golf. You can meet with—every day.
Even Harley said it was slowing down shortly after they moved the young man groaning equipment to the back of the shop.
"I'm 77," said Hurley. "I work here for him two weeks, maybe he works 70 hours. I work an average of 30 hours here to him 35 hours. That's enough."
"By the time 2, 2:30 rolls around, I'm done. I'm going home."
Many employees give management credit for both the work environment at Max's and for keeping everything running smoothly.
"Jeff is really nice," said George Rokos. "He lets me choose his schedule. He's a great boss. He's pretty laid back, pretty lighthearted, but keeps you in line. All the good stuff a man needs."
"We have great bosses," Costello later added.
It also benefits both management and employees.
"They were kind to me," said Hurley. "It works in reverse as well."
And it's not Jeff Owens trying to free decades of experience from being a bit inflexible to solving Max's double doors. He said the dedication is due to one of the extra "perks" for staff.
"Everybody here knows what they're doing," said Jeff Owens. "It just makes every day fun. It's a cool group of people.
"Everyone gets along really well. The free coffee helps."
more than a store
Max's specializes in the sale, service and repair of electrical appliances. But the business also responds to other questions, some of which are unrelated to the industry. Keeping staff fresh is part of that help.
"For me, I love that variety," Costello said. "We sell, we repair. We have the opportunity to talk to people every day.
"People call Max's and ask where the best place to get their car fixed or how to get their TV fixed. They're just asking for information. It's fun."
That's because Max's is a legacy of downtown retail and joins other businesses like Walter & Hemming and Votruba Leather Goods. Bill Hemming Jr., former owner of Walters & Hemming, told Record Eagle in a July 24 article that the current three businesses and former Peterchill Drugs are part of the Chamber of Commerce founded in 1935. I consider myself a member.
Max's Service cemented its position in the business with the acquisition of Garthe's in the mid-1990s.
"When my father bought Garthe's, we inherited the best people," said Jeff Owens. "It was amazing."
Costello said Max's business has seen an uptick during the pandemic. She said Max's now has 44 employees, including her three high school students. summer season.
And it seems to be a place where 80-year-old employees and employees who have been with the company for 44 years still want to go to work and want to ring the time clock.
"It's a great place to work. It's a great place," George Rokos said. "We had some issues, but we got through them."
'We should both retire, but then what?' Bill Hurley, 77, to Ernie Roccos, 80
.