It's no secret that our community in the Triad suffers from food insecurity. The Greensboro/High Point area is currently ranked 14th in the nation, according to the Greater High Point Food Alliance. But less than a decade later, Jonathan Seelig, the top-ranked co-founder of his non-profit Homegrown Heroes, decided in that moment to give back and pay up front to the community he'd lived in for the past 15 years. I promised. Shokuiku for all.
Growing up with a single mother and five siblings, Seelig experienced poverty as a family and saw community-based organizations such as churches and fire departments serving and delivering food at various times. I remember that In addition, he was misdiagnosed as a child and ended up in various group homes and juvenile halls, hampering his development as a young man. He was able to find purpose and see the power of education while finally lifting his family out of poverty.
"When I got to the juvenile detention center, I was so lost, I thought I was a problem for my family, my school, my teachers. I didn't know how I could help," said Seelig. "But I remember wanting to be a youth mentor, to help children in my own situation, if there was anything I could do. This nonprofit is definitely a big deal to me." It makes sense." Seelig is now actively mentoring, supporting and even educating young people with the entire community.
Noting the alarming food insecurity in High Point towards the end of 2014, the first High Point Food Security Summit was scheduled for 2015 to stop hunger. During this time, Seelig studied graphic design at Guildford Technical Community College and created the concept and branding for Homegrown Her Heroes as her project in class. What began as a food education kit is now a successful non-profit organization helping develop and establish continued food security in High Point and its surrounding areas. With an associate degree in graphic design from GTCC, Seelig is currently studying nutrition at UNC-Greensboro.
It was also at the Food Security Summit that Seelig met Chef N'Gai Dickerson, a graduate of GTCC's culinary program and executive chef with many years of experience in commercial kitchens. Dickerson immediately resonated with Seelig's ideas for Homegrown Her Heroes and has since partnered and worked with Seelig in developing food education programs with various community-based organizations and nonprofits. . "We have continued to grow over the years and have helped develop a larger network of food system partnerships within High Point and Triad," he said.
Homegrown Heroes uses recreation centers, libraries and other community organizations to provide food education programs to those in need.
They now have a permanent home in Kitchenology, a commercial educational kitchen. The latter opened this soft he in April, but he actually won't open until July, with a grand opening scheduled for Saturday, August 6th. Education Forward" is the slogan.
Homegrown Heroes continues to offer cooking classes to the community through Kitchenology and is now run by UNCG nutrition students under the guidance of Chef Ross Bolen. Trained at the Pennsylvania Culinary School, Bohlen is also a registered nurse and trains students to apply their nutritional knowledge as instructors in community cooking classes. Additionally, Bolen is an executive at Kitchenology as his chef, developing health-focused menu items and "lunch and learn" catering for nonprofits.
Combining his two specialties, Bolen has developed a better understanding of food and health disparities around the world. Adding his love of teaching to the mix, he has found a new purpose in kitchenology. Teaching his kitchen is also made possible thanks to the dedication and hard work of the nutrition students who walk through the door. Most of these students come from his UNCG, but Seelig wants students from other universities to work in the kitchen.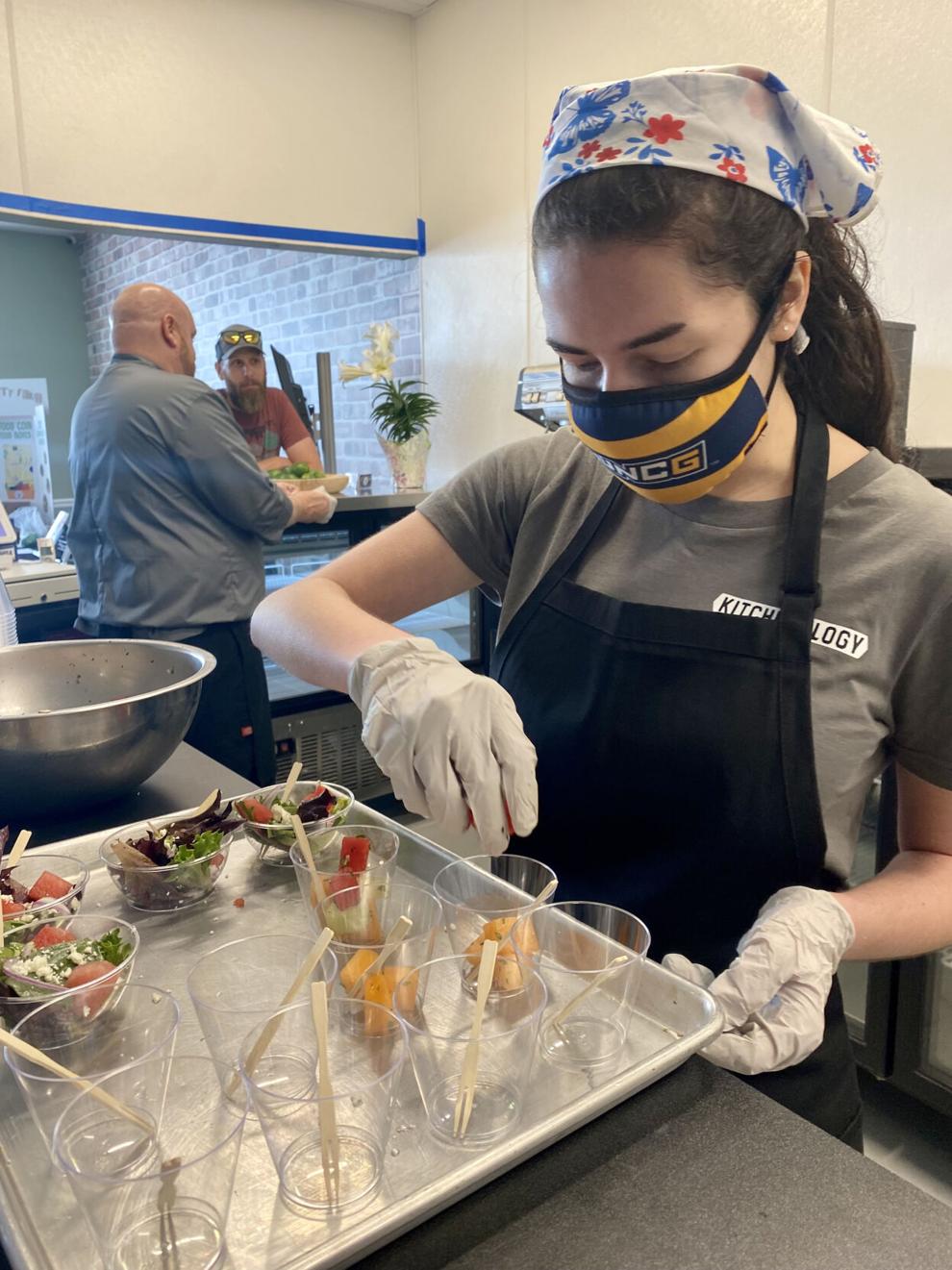 The Teaching Kitchen is now open to the public for lunch three days a week from 11am to 2pm on Mondays, Wednesdays and Fridays. Proceeds from food sales go to local cooking classes, which Homegrown Heroes can provide for free. For those who need food. Following the upcoming grand opening, Kitchenology's community cooking classes will be held on Tuesday and Thursday evenings.
For public classes open to the public, Kitchenology encourages attendees to consider making a donation to the extent of their financial possibilities. Welcome.
Seelig is changing the way charities think through Kitchenology, is perfectly designed to be available to everyone in the community, so that no one feels selected due to lack of resources. Teaching Kitchen is committed to highlighting the holistic value to all who benefit from learning to cook, and the specific needs of hunger, food insecurity, and diet-related health problems such as high blood pressure, diabetes, and obesity. We will continue to provide programs designed to meet The Health Food Prescription Exam Program requires you to be certified before enrolling.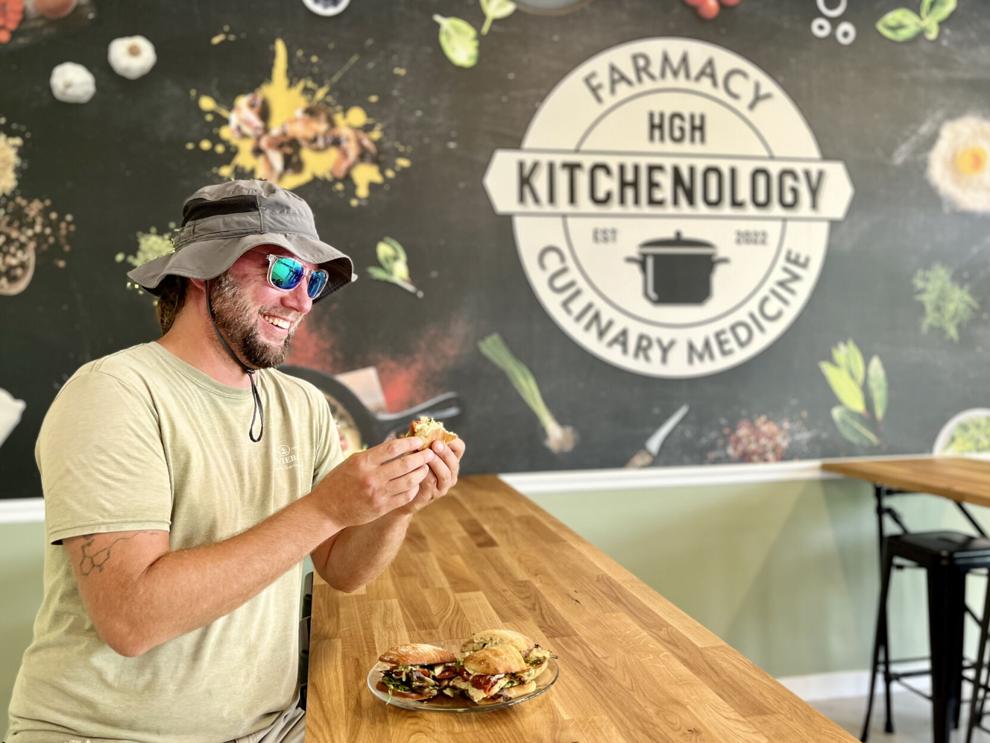 "My big hope and point for the grand opening is for people to go out and experience what it's like to share food together again," said Seelig. "Since COVID-19 has left us in a world of isolation, I have encouraged people to enjoy delicious and healthy food, share the food that causes it, and enjoy quality food in a community setting. I want you to realize that you can, and be happy with the food you are eating or buying."
Kitchen Logy The grand opening will be Saturday, August 6th from 11am to 3pm at 2107 Kirkwood St. Suite 101 at High Point.
.