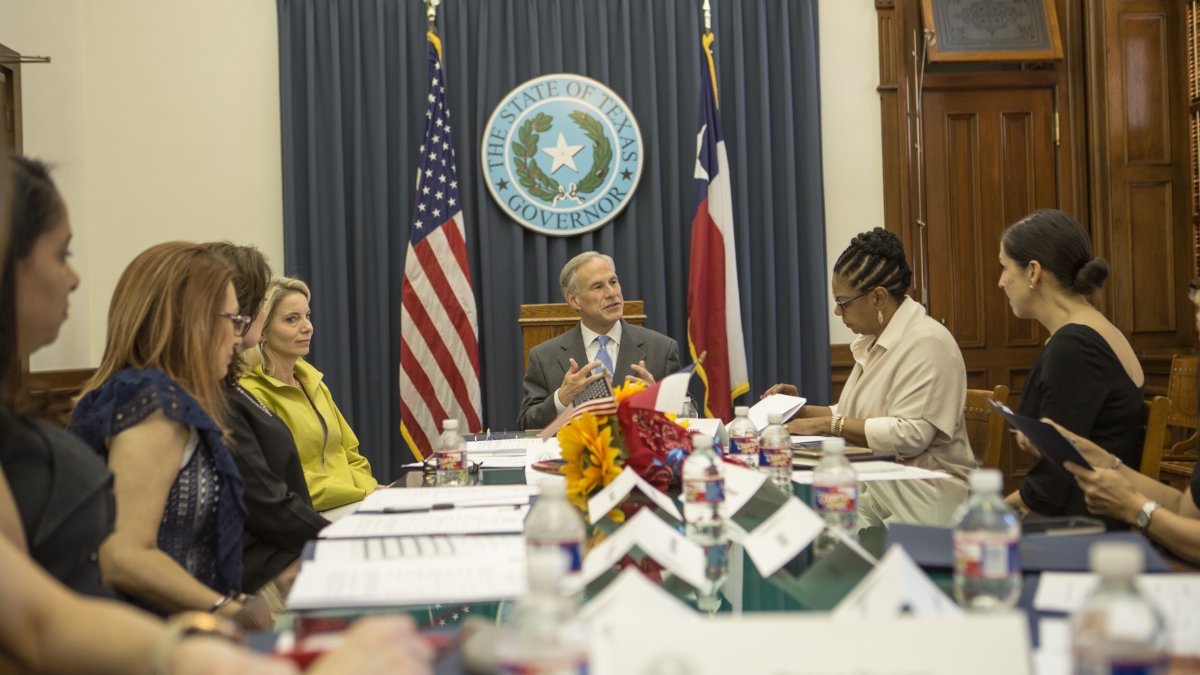 The Governor's Women's Commission is preparing an annual initiative to support women entrepreneurs statewide.
Over the next two months, we will be working with the Beacon State Fund to mark the revival of our Women-Owned Business Series for 2022.
Texas ranks third among all states for the number of women-owned businesses, with nearly 1 million. In 2020, Texas was named the #1 Women-Owned Business-Friendly State in 2020, home to her five of the top 50 fastest-growing women-owned and led businesses. increase.
Small businesses statewide can participate in two different opportunities. An annual pitch contest and a series of free webinars.
Amy Henderson, Vice Chair of the Governor's Women's Commission, said: "Not only will all industries participate and gain something from the experience, they will also be able to participate in the pitch competition. .
pitch competition
Women business leaders from each region of the state will have the opportunity to participate in a pitch contest and potentially receive a $7,000 prize from the Beacon State Fund.
Judges seek to identify creative ways in which entrepreneurs and business owners overcome challenges and devise creative strategies as solutions.
Please click here to complete the application form.
Click here for detailed requirements. Deadline is July 31st at 11:59pm CT.
The Commission will also collaborate with Lemonade Day and the Beacon State Fund to announce the first-ever Junior Pitch Competition to foster entrepreneurship among the state's youngest business minds. The new partnership with Lemonade Day aligns with the program's mission to teach young people how to start, own and run a lemonade stand business.
The prize for the junior level winner is $1,000.
Finalists from each region will be invited to present their live pitches to the judges on the dates specified below. Finalists will make presentations immediately following the Women-Owned Business Series event.
Wednesday, August 31, 2022: East Texas
Wednesday, September 7, 2022: West Texas
Wednesday, September 14, 2022: North Texas
Wednesday, September 28, 2022: Central Texas
Thursday, October 6, 2022: South Texas
business series
The Governor's Women's Commission was established in 1967 to serve as an advocate and resource for women throughout Texas. We specialize in providing leadership through outreach, education, research and referral services. Specifically, the Commission is focused on promoting opportunities for women-owned businesses in Texas.
This year, the commission will host a series of informative webinars for regions in Texas to share information on women-owned businesses and resources for women entrepreneurs.
The first four events of the series will take place virtually, while the fifth and final event will take place in person. Each session will focus on a key topic, spotlighting resources available to women-owned small businesses and entrepreneurs that may be untapped or unknown to her members of the community.
Natali Parker, chair of the Governor's Women's Committee, said, "We are reaching out to as many women and business owners as possible, offering them resources, telling them there is hope and help, and providing them with excellent resources through our webinar series. I wanted to be able to do it," he said. .
The webinars are free and open to the statewide community covering the following topics:
Wednesday, August 31, 2022: Legal and accounting considerations for small businesses (hypothetical)
Wednesday, September 7, 2022: Financial and Supply Chain Planning for Small Businesses (Virtual)
Wednesday, September 14, 2022: Small Business Marketing (Virtual)
Wednesday, September 21, 2022: Small Business Burnout Management and Employee Retention (Virtual)
Thursday, October 6, 2022: In-Person South Padre Island Governor's Small Business Series – Celebrating Women-Owned Businesses
Click here to register for the webinar.
Parker said it's important for small business owners to seize the opportunity to get resources from the commission. Especially as the pandemic and rising inflation present more challenges.
"I'm a fellow female entrepreneur, and I understand how radically changing owning a business is, especially now," she said. It's time we need to strengthen.Be a community.We must stand together because the only way for small businesses to survive is if their communities support their neighbors."
She also encourages women entrepreneurs across Texas to find support through the new Governor's Small Business Resource Portal, which launched in March 2021.
.