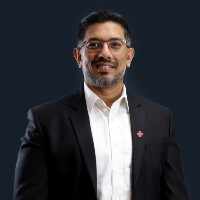 In this fast-growing world, education is one of the areas that is constantly witnessing great change. When the pandemic hit the world, it was clear that education was on the backburner and learners faced real-time challenges. This was especially true for learners at the peak of their careers. From grade 1 to PG, the pandemic has impacted classroom instruction and forced the traditional education system to move online. Most institutions encourage online teaching and this seemed an ideal option for both teachers and students. It was then that a major educational technologist took over the stage to help people continue their education. India is one of the top countries in the world raising funds in the Ed-tech sector.
Technology is the current trend and buzzword around the world. Technology-integrated learning experiences are one of the hottest things happening in the education industry right now.
Ed-tech startups are revolutionizing the way education has evolved over the last few decades. Seen through the lens of global progress, the education technology industry is experiencing significant growth. In the next decade, India's education technology industry will reach her $30 billion market. Ed-tech education provides comprehensive solutions for diverse students across all platforms. The proliferation of Ed-tech startups has increased demand for educators and made graduates with a passion for teaching more employable.
Ed-tech helps medical professionals upskill
When the pandemic hit the world, the healthcare industry was in turmoil. Day and night seemed the same to the only savior, the nursing staff and doctors. To that end, it is imperative that medical professionals are familiar with advances in the field and equipped with hands-on experience in basic life support strategies to deliver unparalleled patient care.
Video-assisted remote learning in healthcare is paving the way for healthcare professionals to advance their careers with high-paying job opportunities. Since the outbreak of the pandemic, there has been a surge in the number of multidisciplinary physicians enrolled in online courses to upskill. Physicians seek opportunities to learn advances in their fields so that they can get lucrative jobs. E-learning courses that offer on-site training are preferred as they help you apply theory to practice. Physicians seeking online courses are actively looking for workshops and hands-on training where they can enhance their knowledge with hands-on experience.
There is an urgent need to upskill medical staff with effective training that helps them provide unparalleled care to their patients. There is a growing demand for trained clinical teams with a better understanding of technical interventions. Proven experience in handling critical situations in healthcare settings is essential to respond to unprecedented crises like the COVID pandemic. Nurses trained in Basic Life Support (BLS) and Advanced Cardiovascular Life Support (ACLS) can handle critical care and emergencies more efficiently.
end of article
.