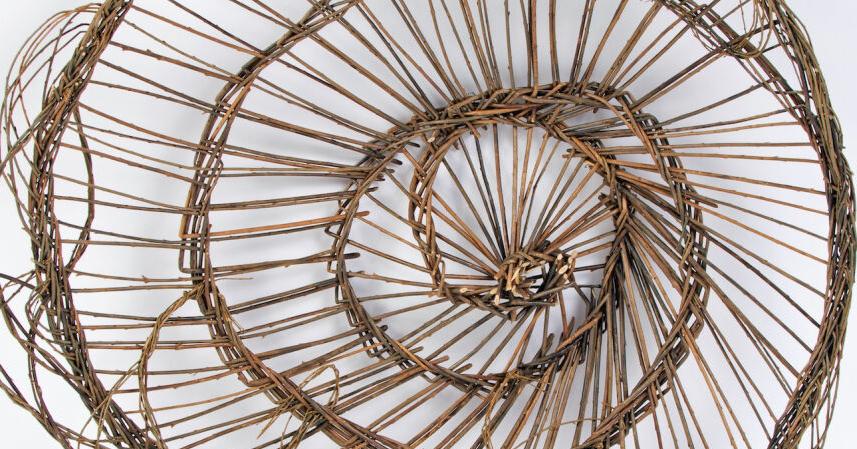 Lanes Boro Arts is proud to welcome Mars Bird, a willow sculptor and mental health advocate, as the Lanes Boro Arts Artist-in-Residence from August 15th to September 12th, 2022.
During his stay, Bird creates and installs a temporary large outdoor sculpture made from fresh willow. Based on the potential of baskets to serve as a source of physical, mental and community healing, Bird intends to address the mental health of individuals and communities through art-art-based interactions.
Community members can meet Martha Bird at the Welcome Potluck on the St. Manet Theater Stage from 6 pm to 8 pm on August 16th to hear about her residence. Other engagement opportunities include artist-sponsored group discussions, workshops and demonstrations.
On August 20th, a community discussion on the history and stigma surrounding both mental health and basket weaving will take place, based on Bird's presentation "Regeneration of Basket Weaving: Reaching Creative Potential Through the Capital". It is done.
From 5 pm to 7 pm on August 23, community members basket as Bird leads a class of weaving St. Brigid's Cross for group discussions on the health benefits of practical creative work. You have the opportunity to try the craftsmanship.
On August 27, Bird will demonstrate a rare French weaving technique at the Lanesboro Farmers Market.
The bird harvests a local willow for her last sculpture that remains in Lanesboro at the end of her stay. The Residency culminates on September 8th from 6pm to 8pm with a bring-in and sculpture show at the St. Manet Theater. Anyone can attend these free public events.
Educated as a public health and board-certified holistic registered nurse, Martha's vision is: "Use my own art and process to integrate community involvement and harness my knowledge to make people passionate. To be able to include it in life according to it. It is as healthy as possible. "Martha uses basketwork techniques as a starting point to inherit traditional crafts and put them to practical use. Create a vast conceptual sculpture that challenges the assumptions. Her work explores the human body, signs of trauma, and concepts of resilience, energy, and growth from her own expertise and her life experience. Martha lectured her meditation practice and her depth of knowledge to an audience across the country, and her work was featured at art exhibitions in Minnesota and Wisconsin.
Supported by the Jerome Foundation until 2024, the Lanesboro Artist Residency Program is a project to revitalize the people and places of Lanesboro while inducing positive change, awarding emerging artists 2-3 times a year. The focus of program location-based community participation is on emerging artists who are driven to explore how to apply their work to the community and how the rural communities in Lanesboro can inform their work. It is targeted. For more information, please visit: lanesboroarts.org Alternatively, please call 507-467-2446.
..