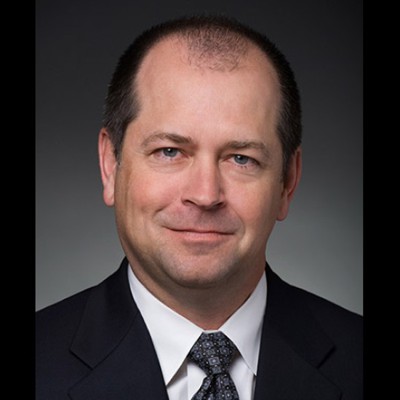 Rebranded and rebranded as a technology services business, HII is as much about software and data this year as it is about shipbuilding.
HII, formerly of Hunting Ingalls Industires, had significant success on that front in its second-quarter earnings call with investors on Thursday. It's his $826 million Technology Integration Task Order acquisition over his five years that supports the entire Department of Defense.
Task Order is the official name for Definitive Mission Action and Technology Services and is directly related to HII's $1.65 billion acquisition of Alion Science and Technology in the third quarter of last year, said HII's CEO. Chris Kastner told analysts.
Allion is now part of HII's current Mission Technologies segment, formerly known as Technical Solutions.
"This is hopefully a very good indicator that things are starting to fall apart, and that the strategy of acquiring Allion is indeed working," Kastner said. "We're seeing some things broken. We'll have to see how that translates into revenue."
HII booked the DMATS order through a position in the government-wide OASIS Professional Services Contract Vehicle. The order of tasks covers technology, development, integration, collaboration, sustainment support, threat analysis, and analysis, including those of a specialized nature.
Service Components of the Department of Defense, Component Laboratories, Fourth Estate Management and Support Agencies, Intelligence Agencies, and Combat Commands can obtain support through orders.
The Mission Technologies business competed with one other bidder for orders covering one base year and up to four separate option years, according to Federal Procurement Data System records.
However, predicting when HII's next major win will occur is a difficult proposition. Despite the positive results of these synergies, Kastner said the agency's continued delays in awarding awards are "putting pressure on the timing of earnings this year."
But the company isn't standing still for opportunities to further expand its mission technology segment.
The business has $8 billion in bids awaiting agency decisions, with another $26 billion in certification and proposal stages. Nearly $27 billion is in the exploratory stage, where companies are deciding whether to pursue the business.
All of this adds up to a $61 billion pipeline that HII sees growing "since last year it acquired[Allion]."
Despite good long-term prospects, HII cuts its mission technology revenue forecast for this year to a range of $2.4 billion to $2.6 billion. HII's previous sales guidance was at the $2.6 billion cap.
"The amendment was driven by a slower arbitrage in the contract environment than originally anticipated, as well as continued resolutions at the beginning of the year," Stiehle said.
Mission Technologies revenues of $600 million in the second quarter were $363 million higher than the prior quarter due to the acquisition of Allion. The company expects the segment to reach his EBITDA margin (earnings before interest, taxes, depreciation and amortization) of 8% to 8.5% this year.
In addition to delayed awards, HII also manages the same tough hiring environment other defense and government tech told investors in its earnings calls over the past two weeks.
HII faces a crisis in both its mission technology and shipbuilding business.
"There are more seats in parliament now than there are seats," Steele said. "The job market is tight and we are looking for people with that background and ticket, so there are vacancies that have caused some volatility in our sales results this year."
.