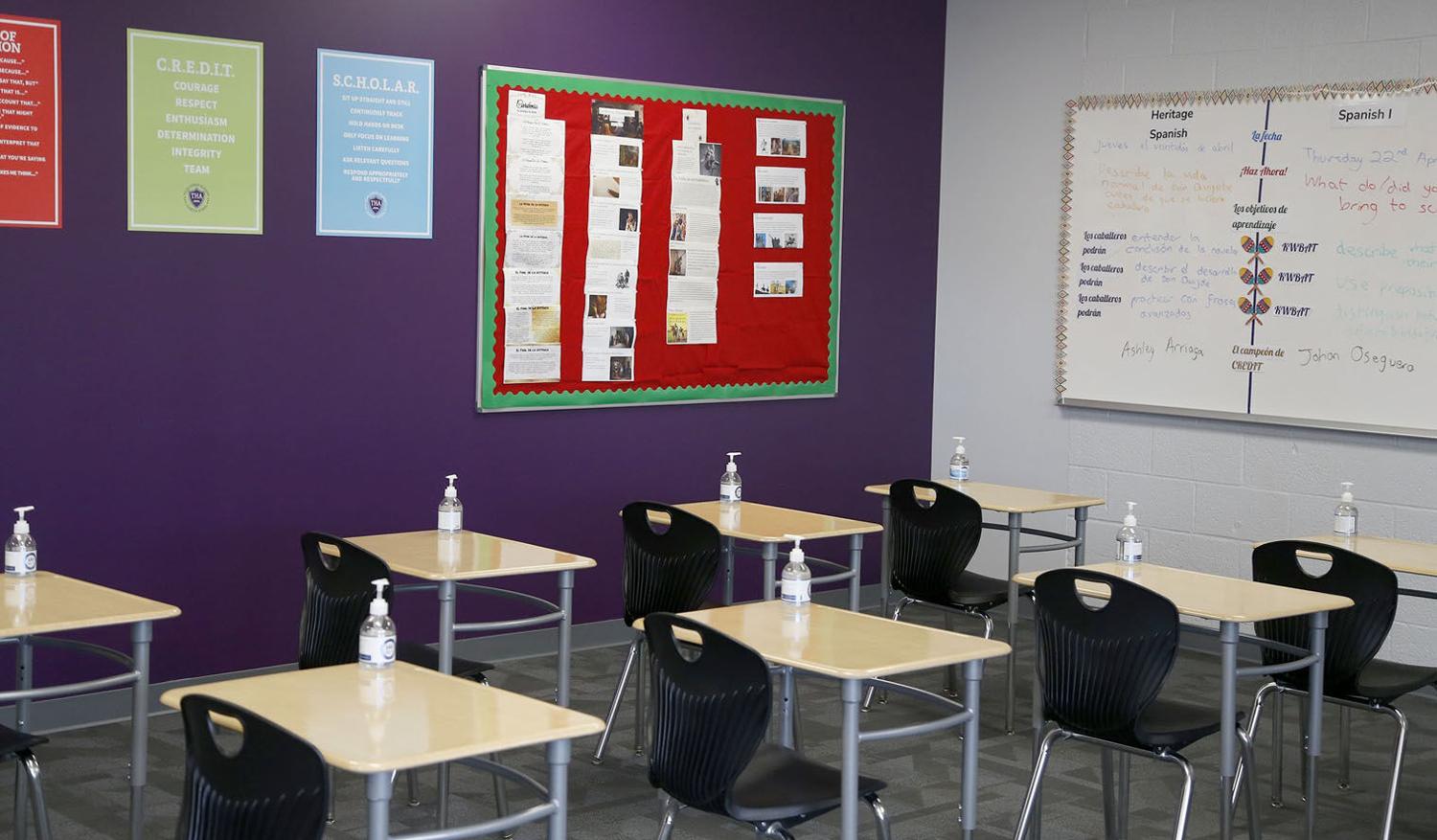 Another educational study was published last week with many recommendations. This time from the Fiscal Transparency Legislature.
Earlier this year, LOFT released a report claiming that Oklahoma teachers earn the highest salaries in the area. it's not true. But analysts added some subjective factors to the formula to get that result.
That's why I'm skeptical about moving on to the next analysis of LOFT public schools.
This report does not seem to manipulate the numbers as much as previous studies. However, in some areas it is oversimplified and misunderstands the role of the Oklahoma Department of Education. Also, don't expect to know where all your education money is going. For that, a person has to go to the local district. This is a macro level view.
Most of the data for the report is collected from the Oklahoma Cost Accounting System, which is used by local district employees to enter budget information using approximately 4,000 different codes.
Still, many of the recommendations had merit, some had been proposed and tried before, but received only political backlash. One of these expired ideas is to update the funding scheme.
Enacted in 1981, its purpose is to ensure fairness between school districts and students. The formula is set by law and takes into account local taxes and student demographics. It aims to provide funding to meet the needs of each student and ensure that poor neighborhoods are not left behind.
LOFT analysts found it inadequate, especially for low-income students. This report says what educators have been saying for decades. We need more money to properly educate poor children. Schools with a high prevalence of poverty cost even more.
This formula gives special weight to individual low-income students, but does not recognize the needs of school districts where poverty is concentrated. All surrounding states provide additional resources for schools in this category, the report notes.
A reality many Oklahomans have never faced. Poverty rates are directly correlated with poor academic performance. Schools with low state report card scores, low test scores, and low graduation rates have many students who are struggling financially.
Poor students often need support such as pre- and after-school programs, mentoring, excursions, basic necessities, and resources for extra-curricular activities. Parents often cannot afford to participate in these programs, as they do in wealthier areas. Things like her PTA being active can be difficult to maintain. Teachers become counselors and social workers.
If a school has a handful of low-income students, their weight may be enough to lift those children. There are extraordinary challenges.
The report suggests increasing the weight to be in line with other special categories and adding more resources to areas with a higher proportion of low-income students. The recommended weight is 0.34. I would have aimed higher.
Changes in funding methods always result in protests. Reasonable recommendations were made in 2017, but only one was implemented.
Officials in districts that do not have a significant number of students eligible for the weighted amount feel they will lose money, including the poor, English learners, special education, and gifted students. has a point.
If the legislature doesn't put real money into the per-student funding formula, simply moving existing money won't solve the problem. The National Center for Education Statistics ranks Oklahoma 46th in spending per student.
Congress stabilized funding for education this year. With inflation, teachers and staff will feel pay cuts, not to mention the culture wars currently being waged on public schools.
To modernize the formula, Congress needs to make Oklahoma's education competitive, and that costs money.
The LOFT report took aim at the state education department's oversight of Oklahoma's cost accounting system.
Most of the funds flow through the education department to the 540 regional districts governed by elected school boards. These members are legally responsible for overseeing the school, including financial oversight.
That is the essence of local control. The Oklahoma Department of Education has no staffing or legislative authority to audit, investigate, or regulate. It sets minimum standards, general policies, and is a repository for data collection.
The agency maintains an accounting system with six staff members, including one investigator. When something gets attention, authorities look into it.
That's what happened when more than $200,000 was reportedly spent on guns and ammunition per district. It ended up being human error.
Imagine the staff the state education department needs to review all receipts for all 540 districts. Examples of miscoding in reports amounted to approximately $6 million, or 0.1% of state school spending.
That's not a bad error rate.
State Superintendent Joy Hoffmeister likened it to the tax system. Everyone submits a signed tax return certifying that the information is complete and accurate. Not everyone gets audited. This is done when a red flag is raised or chosen by a random sample.
LOFT's report recommends extending its system with financial reviews and larger samples. In that case, the state will need to raise funds to cover its costs.
And for all the talk about high administrative costs, the report lists districts found to exceed legal administrative cost limits and amounts.
The runaway winner was Epic Charter School, which topped the allowed administrative costs by nearly $7 million, followed by Epic's Blending Learning Center Charter at $3.3 million. His remaining 12 districts had significantly lower excesses, ranging from $61,000 (Rock Creek) to $200 (Billings).
Epic's scandal has been well documented, with its founder and chief financial officer facing state racketeering charges.
Another interesting proposal was to change the law that would allow House Speakers and Senate Speakers Pro Tems to be appointed to state boards of education. Currently, the governor appoints all directors.
Perhaps that indicates that LOFT is a congressional research agency.
This is not the end, nor is it a definitive educational report. Another first-of-its-kind funding inquiry is expected from State Comptroller and Inspector Cindy Byrd at the request of Gov. Kevin Stitt. Hoffmeister, who heads the agency, is his challenger for re-election in November.
Byrd has proven to be a fair, accurate and thorough examiner. It will be interesting to see if her calculations and recommendations match those of her LOFT analysts.
If not, the LOFT report still shows where lawmakers are headed in the next session. We can comment on some of the details, but the big ideas are worth considering.
Tulsa World Opinion Video Podcast:
.