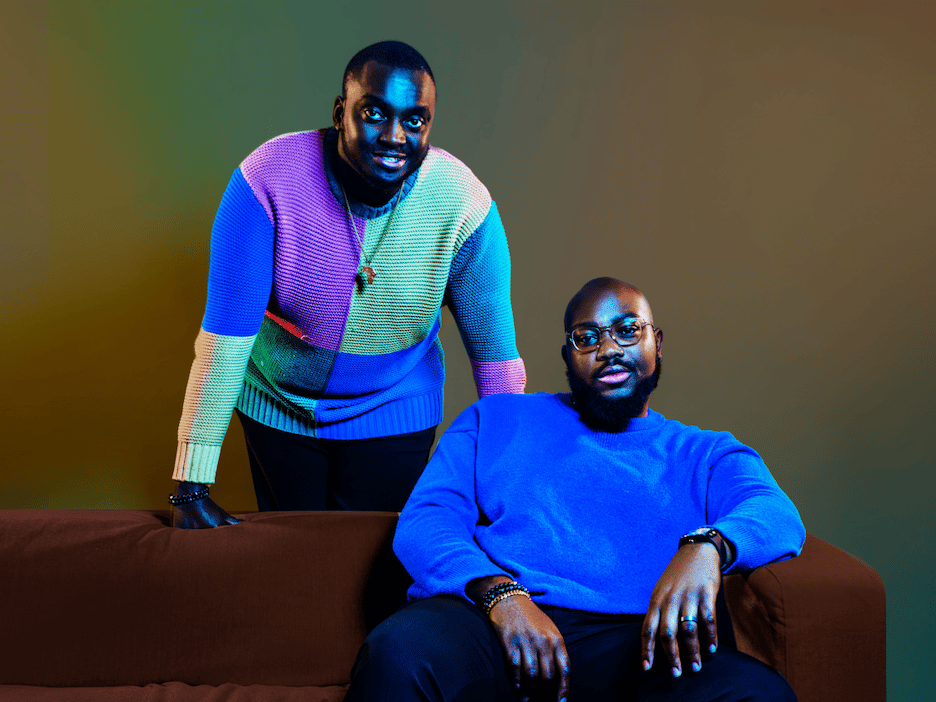 As CEO of Amplify Africa, Dami Kujembola is on a mission to create a global representation for African talent and diaspora and connect them to their homeland.
The African diaspora's contribution to the continent's GDP cannot be overemphasized. According to the World Bank, a total of $45 billion will be remitted to Sub-Saharan Africa in 2021, up 6.2% from the previous year.
And Dami Kujembola, CEO and co-founder of Amplify Africa, is on a mission to further leverage these resources and connections to bring economic impact to Africa.
Together with co-founder Timi Adeeva, who serves as COO, he creates a platform for the education of different African cultures, promoting African creativity to a global audience.
Amplify is at heart an entertainment and media company, born out of Kujembola's passion for entertainment law, providing better representation and red carpet treatment for African artists traveling to Hollywood to win prestigious awards such as the BET Awards. doing.
"We started by throwing a party, and we did the first one to welcome our friends who were nominated for BET Awards. We wanted them to feel welcome when they came to Los Angeles. There was an interest in having artists like AKA and other big artists and people being represented," he says of the trip.
From there, the party got bigger and more prestigious, including partnering with the US Congress to host a gala as a way to promote Africa to the world.
"A congressman offered to speak at our first event, gave us a certificate to justify our event, and we started working with her office to host the Afro Ball Gala.
"We gave awards to great Africans, but they didn't get a chance to speak up or empower people. "It was about creating a platform with successful people in their fields to give and influence knowledge. People learn from them and show the world that these amazing Africans exist." Kujembora says.
This was a far cry from his early days in Nigeria. After his politician grandfather was assassinated, Kujembora vowed to become a lawyer with the goal of getting rid of bad guys. After graduating from Babcock College with a law degree, he underwent an internship at a law firm where he found a mentor who was pivotal to his legal career.
"One of my professors was really cool and well-dressed and taught intellectual property, so I wanted to be like him. So I did an internship at his firm before I graduated from law school, and almost graduated from law school before deciding I wanted to specialize in that field," says Kujembola.
After working for a year, he joined a fledgling record label startup.
"A friend of mine took me to this entertainment conference and there seemed to be a lot of confusion and lack of structure in the Nigerian entertainment system. Entertainment law wasn't as developed and crowded as criminal law, so I decided I wanted to focus on entertainment law because I felt it was the best place I could grow. "
When he moved to Los Angeles to pursue a master's degree at the University of Southern California, he found himself working for an entertainment company that managed artists.
"My experience as an immigrant in a foreign country has driven me to build a company that will help create African talent and representation of the African diaspora. I wanted to educate the world about Africa because I was tired of answering questions about gorillas and whether there were mobile phones in Africa," said Kjembora. say.
That inspired him to create a company that provides more representation to Africans and builds communities. It is the ripple effect of the intention. Another of his focuses at the company is returning African Americans to their ancestral homeland.
"I realized immigrants weren't the only ones yearning to reconnect to the continent. [who] Because of slavery, they were deprived of that reconnection, and because of the negative stories told by Africans in the mainstream media, many people had no pride in belonging to the African continent.
Under his leadership, Amplify Africa has grown with a digital audience of over 50,000 Millennials across the US, UK and Brazil, producing over 100 events focused on telling authentic outlets about the continent. and enable people from the diaspora to interact with each other with pride. Boost Africa and ultimately its economy.