However, after seeing my maternal grandmother again for the first time in five years, I realized that teeth The one language we can all communicate freely in is food.
When I was in kindergarten outside Baltimore, my mother told me everything twice, once in Tamil and once in English. But one thing I never had to say again was the name of the food. Paneer was just paneer, and as my English vocabulary began to take precedence over my Tamil vocabulary, paneer remained unnoticed by me.
One morning when my grandmother arrived, I went to the kitchen for an early lunch. My maternal grandmother was watching a cricket match in the living room. The paternal grandmother was apparently sitting in the kitchen scrolling through endless WhatsApp messages of her from the family in India. I started talking to her mother about the meeting that morning and what it was like.
"What's the difference?" my paternal grandmother asked. what are you saying? However, I didn't have the vocabulary to translate "find the lead for the article I'm writing" into Tamil.
My maternal grandmother turned away from the cricket match and asked me what to eat. "Yena Sappida Polai?"
I shrugged and looked inside the freezer.
"Adhu ennadu?" she asked from across the room, pointing to the box of frozen Trader Joe's I had chosen. what is that?
"Noodles!" I replied. A connection was formed immediately. My grandmother came to sit beside me and began to remember when I visited Bombay when I was little and refused to eat Indian food for another day.
It's hard to explain to my grandmother the details of my job and the classes I plan to take in college this fall, but food has allowed me to find a special connection with them. Married and thrown into the world of housewives, she learned to cook for her husband. But more than that, perhaps she doesn't realize it, her cooking is her communication.
As my grandmother's visits continued, my discomfort with my culture began to subside. Every morning our first conversation was about breakfast. Halfway through breakfast, we were already discussing our lunch plans. I heated up frozen food and my grandmother ate last night's leftovers. In the afternoon, the scent of spicy sambar and crunchy dosas filled the room, and as we ate dinner we talked about how the food was made and the family stories we remembered.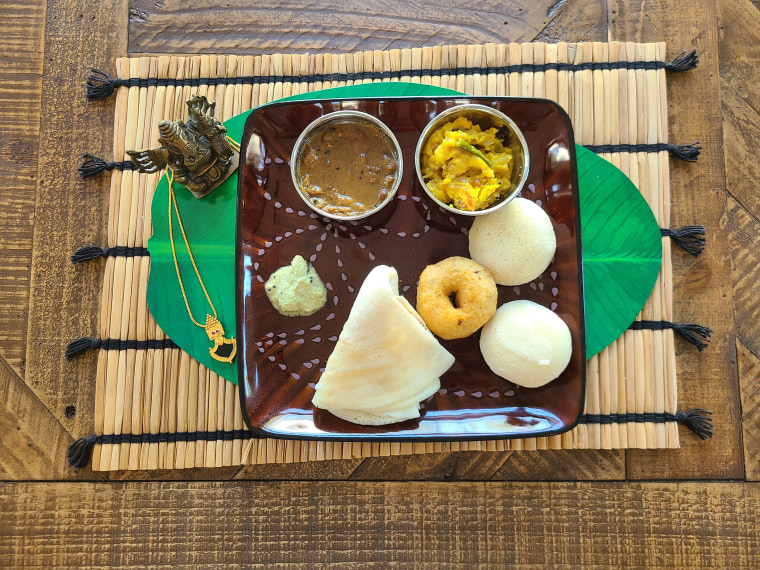 "I've had enough" or "I'm full" is almost never acceptable to my grandmother at the dinner table. My paternal grandmother's word of love is to pile more food on my plate after I've been helped so many times. She gets the most joy and satisfaction just by watching her doing. How do recipes vary from family to family, and which dishes are most commonly made in India.
For the first time since childhood, I felt a sense of belonging to my hyphenated identity. Making Naan her pizza for lunch allows me to bridge my different experiences without detracting from my rich culture. Talking about why we make appams for the holidays can help us find meaningful connections with our grandmothers, even when we're not good at speaking our native language.