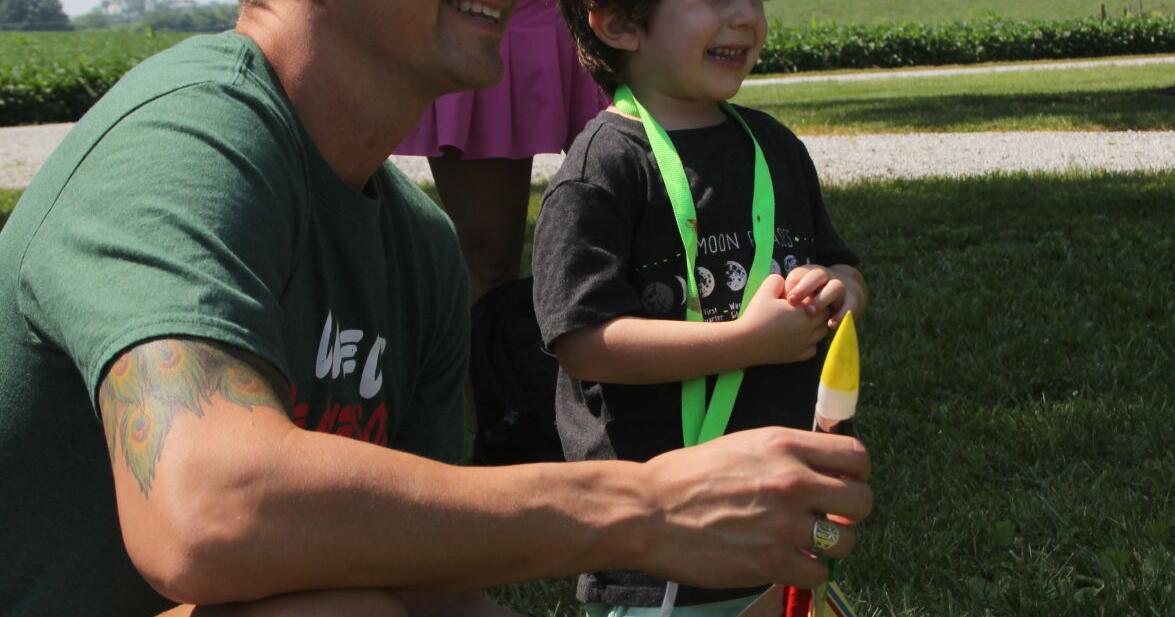 Southern Indiana — Yoga.
Arts and crafts.
A field trip that introduces various careers to elementary school students.
These are common activities in youth summer camps everywhere. However, some camps are not commonplace.
Camp Gilda is one example. We provide services to children and their families who live with cancer.
The annual camp is organized by Gilda's Club Kentuckina, a branch of the national network. The non-profit organization is named after the late comedian Gildara Donner, one of the original stars of Saturday Night Live, who fought against ovarian cancer in the 1980s. Like other branches across the country, organizations in the Louisville region provide emotional support and active group activities for childhood cancer patients and their families.
Karen Morrison, president and CEO of Gilda's Club Kentuckiana, wants to make sure young people with cancer are alive to the fullest.
"Cancer is not a human choice," Morrison said. "Sure, none of these kids made that choice, but how to use it is your choice."
The Camp Gilda was held directly in early July for the first time before the COVID-19 pandemic began in March 2020. The staff had transformed the event into virtual space until this year, so the young campers were ready for more than five days. It's free for your family and you can enjoy it directly or make new friends.
It was also the first time that some children had time with each other. They benefited from the fact that they have similar lives and challenges.
In addition to off-campus learning, exercise and artistic creation, Camp Gilda provides children with a normal sensation.
"It's a normal part of their lives because all children live with cancer," Morrison said. "It doesn't make them strange or different."
This year's camp, which accepted 34 children aged 5 to 11, had the theme of "next level." Staff and volunteers encouraged them to take their lives to the "next level" by learning about as many careers as possible. So for a week, campers explored science, technology, engineering, art, and mathematics.
"They will be doing some normal'children'that haven't been part of their lives since the cancer broke out," Morrison said.
The morning began with art projects such as music therapy, yoga, and creating wind chimes to help children express their individual journeys with cancer. They also made a model rocket.
In the afternoon, a field trip to New Albany's Carnegie Center for the Arts and History and the Kentucky Science Museum took place. This allowed campers to stop thinking about chemotherapy, surgery and other treatments.
However, going out was not limited to education. The camper detoured to Calypso Cove Family Water Park to overcome the heat of summer.
Lori Mangham, Chief Operating Officer of Gilda's Club Kentucky Anna, said: "Many of them have never been to downtown Louisville."
On the fifth and final day of the camp, the children launched a model rocket. This is a metaphor for an ambitious future.
Gilda's Club Kentuckiana organizes other positive events to encourage families to think beyond oncologists and hospitals. On August 6th, the organization will host a new semester block party where children can get school supplies.
To find other events and opportunities hosted by Gilda's Club Kentuckiana, visit their website https://www.gck.org/ and visit the Special Events tab.
..