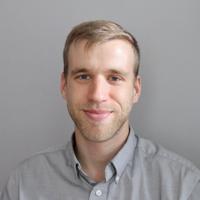 To Chris Rogers, Editor, Winona Post
There has probably been one or two times in the last ten years when the chambers of Congress were so packed as on July 5th. New police fire station and community center. Many more provided their views in online surveys, interviews, and letters to the editors of this paper and elsewhere. For years, Winonan has loved the ERC and has told the city that having a safe and open place for children to play is important to the future of our community.
In a newspaper article last week, City Councilman Michelle Alexander said these citizens were not representing the full community and were misunderstood. ' That is no way to convince city leaders that they are really listening.
In a nutshell, the city's current plan is to demolish the ERC, build a new police fire station that occupies the entire block, buy and demolish St. Stan's school, and replace it with a new community center housing housing. is to build. Both ERC and Friendship Center. The new community center will offer a larger brand new indoor space, but will eliminate his three-quarters of the outdoor park space at his current ERC site, including basketball courts, playgrounds and community gardens.
This plan ignores existing assets — why demolish the ERC and St. Stan's? Using city-owned land for the Central Fire Department and extra space for county Law Enforcement Centers (LECs) Why not? And we're sacrificing too many parks. Children should play outside. The synergy of the indoor and outdoor spaces—the opportunity to play dodgeball in the gym or play tag on the playground—is a big factor in the ERC's success today. That would be lost in the current plan.
I think this is slightly better than eliminating Sinclair Park, one of the alternatives explored. Instead of losing an entire park block, you only lose 3/4 of it. But as Little Warriors drumline leader Andre Bailey told me earlier this year, if the city has the right plan, this is a winner-loser situation, kids and the city. It doesn't have to be a situation where departments' needs conflict with each other. With the current plan, ERC will lose. Children in dual-income households who need a safe and free place to play will lose out. Another plan could be a win-win.
Sometimes the city council has to make unpopular decisions. But when the city is making one of the biggest investments of a generation ($38 million to $42 million), it shouldn't be unpopular because of what the community is missing. The tax impact should be the downside, not the loss of parks and youth recreation. How ironic it is to spend millions of dollars on a community center that many community members object to.
Our police officers and firefighters have an important and difficult job and they need better facilities. However, for more than 15 years, the Council has been content to defer the Fire Department's request for renovation of the Central Fire Department. The need for additional storage at police stations didn't suddenly creep up on the city. So why rush to an unpopular solution? ) and focused on this new plan as the sole answer to police and fire department input. needs.
They claim this is not a deal that has gone through, but I wonder if city leaders can see other possibilities. "I don't want to take anyone's place. That may not be an option. We may have to kick someone out," Mayor Scott Sherman said in February. The Sherman and Council are not stymied by this decision. Anyway, it takes years to get funding for a project. Take some time to consider other options.
The city missed an opportunity not to purchase Central School, but half a block may still be available. The city already owns land at Central Fire, which is in a prime location for quick turnaround. Not combining projects opens up a lot of possibilities. I've heard that separating all three projects would cost him an additional $9 million to $12 million, but what if only the two were combined?What if the city did renovation instead of new construction? Saving parklands is worth at least millions.
Council members voted to return to the drawing board to consider alternatives, including serious dialogue with Winona County regarding the LEC, extensive research elsewhere, and further consideration of splitting portions of the project. please give me. Make the process transparent and seek public input throughout. Find the winners, not the winners. And when it comes time to ask for funding, our community can speak with one voice.
.