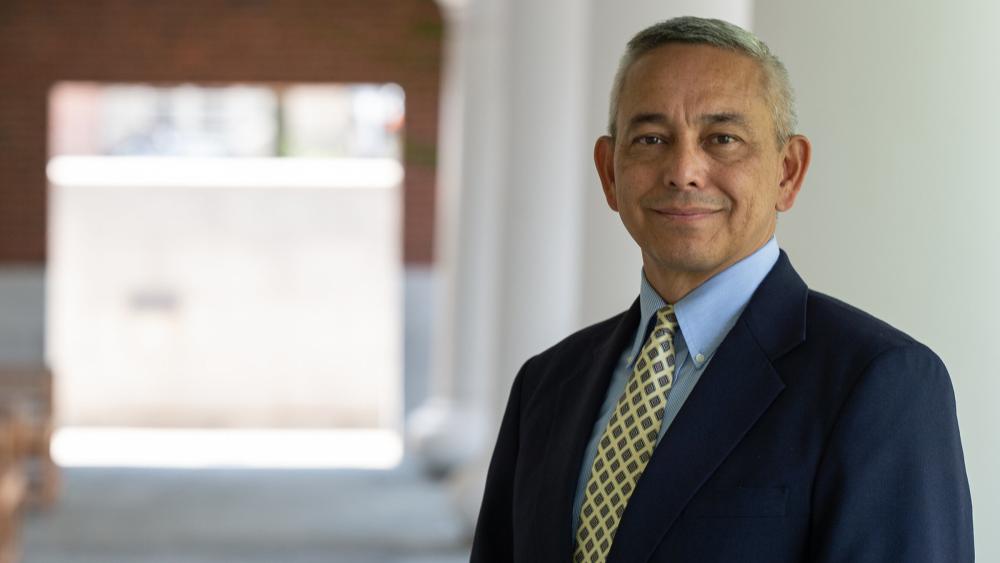 University Park, Pennsylvania — With a wide range of professional experience, from teaching engineering at West Point to establishing a mechanical engineering program at the Citadel, Rob Love developed the guiding beliefs that underpin his approach to education. I let you. He summarized this belief in his one sentence:
This philosophy applies to his new role as Associate Dean of Education at Penn State University. Rabb took office on his August 1st.
"Rob brings significant experience and understanding of the need for education from his military service and academia," said Justin Schwartz, Harold and Inge Marcus, Dean of the School of Engineering. "He has a track record of establishing and taking great engineering programs to the next level. We welcome his vision and commitment to educational excellence at Penn State Tech."
In his senior year of high school, Rabb knew he wanted to major in a STEM field, so when he enrolled at the United States Military Academy (West Point), he majored in physics. But after taking several engineering classes and consulting with faculty, he switched to his mechanical engineering and never looked back.
"By my third or fourth year, I realized that I really loved engineering and that I could make a big impact with the skills I was learning," says Rabb.
Early in his military career, Love received an opportunity to return to West Point to teach after earning a master's degree at the University of Texas at Austin. While quite a few officers have completed their educational tours on duty and have enjoyed them, not many have requested a second educational tour, according to Rabb. Love was in this minority.
"A lot of my peers thought it would be great to be at West Point and teach, but they didn't want to do it a second time. They wanted to stay on the field," Love said. . "But I was like, 'Wow, this is really impactful.' will be." And I did.
After earning a PhD in Mechanical Engineering from the University of Texas at Austin, he was assigned to a second educational tour. It was during this time that Rabb learned more about mentoring not just students, but other faculty members.
"On your first tour of education, you survive as a junior faculty member, but when you come back again, you'll have a PhD and know the value of publications, scholarships, and mentoring," he said. So, because of that, I was able to help shape some of the junior faculty and open some doors for them. I was able to."
After retiring from the Army in January 2014, Rubb remained committed to the education and professional development of both students and other faculty members, accepting a position establishing a mechanical engineering program at the South Carolina Military Academy Citadel. .
"Citadel is an educational institution, so fertile ground to continue along the lines of looking at what works in engineering education, what makes a difference, and where data points should pay attention. There are a lot of them," he said.
Under Rabb's leadership, Citadel's mechanical engineering program has grown to be one of the most popular majors for incoming freshmen, with graduates achieving a nearly 100% placement rate 60 days after graduation. Rabb plans to apply some of what he learned in establishing the program to his new role at Penn State University.
"Excellence in engineering education has always been our top priority, from individual programs to their impact on institutions, especially as we continue to explore different modes of education," he said. We also want more students to go on to graduate school and focus on professional development opportunities for faculty and staff. "
Rabb said he is also looking forward to the position because of the positive environment fostered at Pennsylvania Tech.
"My whole interview process was incredibly positive," he said. "There are so many great people at the university, and I look forward to working with the wonderful staff and faculty at Penn State University. I look forward to continuing the university's tradition of excellence."